Litigation, Headlines, Media, Bullets & Buckshot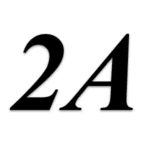 July 14, 2017 Newsletter by Jeff Pittman
Litigation
Attorneys for a man arrested in 2012 in Florida have asked the US Supreme Court to hear a challenge to the constitutionality of a longstanding Florida law prohibiting people from openly carrying firearms in public. The Florida Supreme Court previously upheld the law. The SCOTUS petition contends the law violates the Second Amendment and conflicts with US Supreme Court rulings about gun rights. The case is Norman v. Florida. Norman is supported by Florida Carry and represented by Stephen Halbrook.
FBI nominee
Attorney Christopher Wray, President Donald Trump's nominee for FBI director, was asked a question in Wednesday's Senate Judiciary Committee hearing by gun-banning Sen. Richard Blumenthal (D-CT) on whether he would support "universal" background checks for gun buyers.
Wray responded in part, "I wouldn't rule out any commonsense gun reform legislation…"
Ever heard that phrase before? From whom?
Actual headlines
St. Louis — "the most dangerous city in the USA"
Missouri Gov. Eric Greitens says that St. Louis is "the most dangerous city in the United States of America," and has plans for a special operations unit of the State DPS/Highway Patrol, along with the FBI and US Drug Enforcement Administration, to assist local law enforcement in apprehending violent criminals.
---
---
Gun "buy backs"
You've heard of those so-called "buy backs" in which an organization, commonly a law enforcement agency or funneled through an agency, offers cash, gift cards or other remuneration to folks who "turn in" guns — no questions asked — for disposal in order to take them from the general population. Obviously the "no questions asked" guarantee creates (1) a way for a criminal to dispose of a stolen gun or one used in a crime, and (2) a market for stolen guns.
Now let's see what the law says about the LEOs who are collecting up these guns, some of which are predictably stolen:
MS Code § 97-17-70:
"(1) A person commits the crime of receiving stolen property if he intentionally possesses, receives, retains or disposes of stolen property knowing that it has been stolen or having reasonable grounds to believe it has been stolen, unless the property is possessed, received, retained or disposed of with intent to restore it to the owner.
(2) The fact that the person who stole the property has not been convicted, apprehended or identified is not a defense to a charge of receiving stolen property."
And if the value (not payment) exceeds $1000, it's a felony. I assume other states have similar laws. Let the prosecutions begin…
---
---
The Only Ones
Roswell, GA, Police Detective Zackery Kowalske is serving a 30-day suspension after investigators said he attended a firearms training class in Forsyth with alcohol in his system after a drinking binge the night before when he "passed or blacked out" in his hotel room and overslept. Kowalske told investigators that he normally drinks himself to sleep due to PTSD from his CSI duties.
An unidentified Minneapolis, MN, police officer is "under review" after climbing a fence into a back yard while investigating a canceled burglar alarm and shooting the family's two "emotional support" dogs, at least one of which was wagging its tail at him. Why is it common that cops aren't even charged when they commit crimes for which anyone else would have been prosecuted?
Active duty US Army Sgt. Ikaika Erik Kang, 34, of the 25th Infantry Division in Hawaii, was arrested on terrorism charges for allegedly trying to provide material support and training to ISIS. Kang is a recipient of the Global War on Terrorism Service Medal. The Army had reportedly previously reprimanded Kang several times for "threatening to hurt or kill other service members, and for arguing pro-ISIS views while at work and on-post," and revoked his security clearance because of his behavior, then reinstated it. Go Army.
Israeli Defense Force platoon commander Lieutenant David Golovenchick was fatally shot by one of his soldiers during knife attack defense training. After some training, Golovenchick reportedly wanted to repeat the exercise and told the soldiers he would take part in it, but did not instruct them to unload their weapons. Apparently they didn't. Golovenchik then took off his protective gear and played the part of a Palestinian undergoing a security check by the soldiers, and simulated a stabbing attack when one of the soldiers cocked his gun and shot his commander. Rule 1.
Lamestream media
CNN anchor mistakes Star Spangled Banner for French national anthem. They mistake a lot of things.
Meanwhile, CBS News and BBC News announced a new "editorial and newsgathering relationship [partnership] that will significantly enhance the global reporting capabilities of both organizations." Right. Tag-team BS.
Smart device calls the cops
Might wanna make sure you're smarter than your toys…
Wildlife
In addition to pythons, boas, giant rats and whatnot, it seems that Florida also has several species of wild invasive monkeys which tend to be aggressive or vicious. Guess I need another gun.
Bullets & Barrels
Very good information on the effect of bullet selection on internal ballistics in your handloads. If you load your own, you should read this attentively.
---
Article on defensive buckshot
---
Watch those ricochets
A .950 JDJ is gonna hurt. Ouch.
Products
Federal Premium has new Game-Shok shotshell loads in 28 gauge with 1-ounce of #5, #6, or #7.5 hard shot at 1,220 fps. This is exactly the same shot charge and velocity as their 20 gauge Game-Shok loads. I love #5 lead shot for small game. $20.
Aguila also has some 28 gauge coming out this fall. #6, #7.5, #8, #9, in 1 oz. or 3/4 oz. loads.
Air Armor Tech inflatable gun cases. Not cheap.
Nate Squared Tactical has a new women's clip-on IWB holster called Hers™, which is claimed to optimize comfort and concealability for the female shape and wardrobe, does not require a gun belt and can be used in any waist carry position including cross draw, and offers total isolation from every part of your handgun.
Quote of the Week
"There is nothing we can do to 'make people obey the law.' All we can do is make them wish they had." — John Farnam