OBIT, legislation, Gunwalker, loose rounds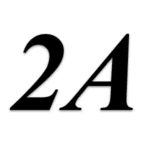 August 4, 2017 Newsletter by Jeff Pittman
Obit
Shooters in Mississippi and beyond lost a great friend and ally last week. J. Dewayne Headrick of Raleigh, MS, passed away at the age of 59 after a long battle with cancer. Dewayne was the quintessential good ol' boy and was all about guns, shooting, family, faith and friends.
He was a close personal friend of mine for nearly 30 years, and I couldn't ask for a better one. He was also an "enabler" for those of us looking for an excuse to buy another gun. I can't say enough good things about Dewayne and his family, and can't begin to tell you all of my Dewayne stories (I really can't, because some of the guilty parties are still around).
Dewayne leaves wife Lisa, parents Johnny and Flora, sister- and brother-in-law Lynn and Stan, and beloved nephew John (who is about as redneck as his "Unc"), as well as a host of "adopted" brothers and sisters. Dewayne made our world a better place and now it is much emptier. He is buried less than a mile from his personal shooting range and I am confident that he is now setting up a heavenly shooting range to his own specifications.
National CCW reciprocity petition
Legislation
Wicker Backs Bill to Protect Hunting and Fishing Habitats: 'HELP for Wildlife Act' Would Conserve Wetlands, Fisheries, & Expand Public Shooting Ranges
Texas has now had legal concealed carry on 4-year university campuses for a year, and…. nothing has happened. So now they've expanded it to community/junior/2-year colleges, which had a 1-year exemption from the law. Various locally-specific restrictions still exist.
US Rep. Chris Collins (R-NY), has introduced the Second Amendment Guarantee Act, a national gun-control preemption bill.
MS AG opinion on protection orders and gun possession
Gunwalker
Two Mexican drug cartel members were convicted last week in federal court of murder and attempted murder of an officer or employee of the US; attempted murder of an internationally protected person; and using, carrying and brandishing and discharging a firearm during and in relation to a crime of violence causing death.
The criminals murdered US Immigration and Customs Enforcement Special Agent Jaime Zapata and attempted to murder ICE Special Agent Victor Avila during an ambush on a highway in Mexico six years ago, using weapons provided to the cartel by the Obama administration's felonious Fast and Furious gun running scheme.
Still no criminal charges against those US government agents complicit in the operation, which also resulted in the murders of US Customs and Border Patrol Agent Brian Terry, and countless Mexicans.
Loose ammo going off in your vehicle console?
DGUs
Texas grandmother — 1, armed home invasion perpetrator — 0.
Enemies
The Wisconsin Anti-Violence Effort (WAVE) group is opposing teaching children gun safety in schools, because they prefer that children not be taught about gun safety. Kinda like not teaching kids to swim, because they could drown.
The Only Ones
Judge turns in gun to Chicago Police at a "buyback" for destruction. Gun later turns up at the site of a "problem officer" involved police shooting. Looks like a throwdown.
The Pentagon nearly gave over $1 million worth of military hardware to a fake police department — set up as part of a government watchdog's sting operation.
An unidentified US Immigration and Customs Enforcement agent, in plainclothes and on vacation from Kansas, was injured at Orlando International Airport passenger lobby this week when he accidentally shot himself in the left foot while trying to catch his gun, which had apparently been dislodged from its holster by a shoulder bag strap. Never try to catch a dropped loaded weapon. I know it's instinctive, but don't do it. This agent apparently was allowed to reload and get on his flight.
Fresno, CA, Mayor Lee Brand (RINO) opposes a bill allowing city workers with concealed permits to carry on the job and says he will veto it while at the same time Brand has a concealed carry permit and has carried a gun on the job due to his self-aggrandized perception of greater worth.
We have a report that responding members of the US Capitol Police Containment and Emergency Response Team were first sent to House Minority Leader Nancy Pelosi's house in the Georgetown neighborhood of Washington, several miles away from the Virginia field where House Majority Whip Steve Scalise and several others were shot. You are on your own.
Savage Trigger Tour
The Savage Trigger Tour is coming to the Magnolia R&P Club in Byram, MS on Aug. 19. Entrance and shooting Savage rifles are free. Apparently ammo is included and you may get a free hat. Savage reps will be on hand.
Products
We have a report that Browning is discontinuing its iconic Hi-Power pistol, which has been in production since 1935.
I commonly wear an IWB holster for my 1911 pistol, and have been for around 30 years. I mostly wear it "coming and going," and not so much all day long. But recently I had occasion to wear my current holster nonstop for around 21 hours, and found it to be perfectly comfortable (it helps to have a lightweight gun). The one I use is the Andrews Custom Leather MacDaniel II, which is an ARG style. You can't order online, but call and talk to Sam Andrews himself and he will fix you up.
Polymer 80% complete (no paperwork) frames from Polymer80.
Iver Johnson has a couple of long-slide (6″) 1911 pistols in 10mm, made by Shooters Arms Manufacturing Incorporated in the Philippines. Around $900.
A pepper spray gun with a 180-foot range and shaped just like a real pistol. Gee, what could possibly go wrong?
Federal Ammunition's new line of Train + Protect handgun loads are designed for both practice and personal protection. The competitively priced ammunition features Federal's versatile hollow-point (VHP) bullet and is available 9mm, .40 and .45 ACP. But they're showing two loads in each caliber that appear identical.
Grabagun.com has Taurus snubnose .38 revolvers for just $209 (+$8 shipping) after rebate. Unlimited lifetime repair policy. No one can say they can't afford a self-defense gun.
Legend brand smokeless reloading powder.
Have you wanted a Doug Turnbull color case-hardened finish gun, but just couldn't swing the price? How does $595 sound?