Texas, 9/11, Legislation, Polls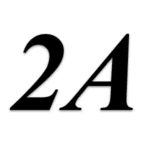 September 15, 2017 Newsletter by Jeff Pittman
Texas CCW license replacements
Texas Governor Greg Abbott has directed the Texas Department of Public Safety to temporarily provide no-cost replacements of License to Carry a Handgun cards (usually $25) and Private Security Board licensee cards (usually $15) for eligible residents who have had their cards lost or damaged as a result of Hurricane Harvey.
CIA shares blame for 9/11
The CIA reportedly had intelligence that two Saudi 9/11 hijackers were living in the US, but they deliberately refused to share the information with the FBI, which had authority to act on such information and possibly prevent the 9/11 attacks.
New ATF procedure for NICS checks when dealer used for private sales
ATF has released Procedure 2017-1 which addresses the ATF's interpretation of law regarding how a federal firearms licensee is required to handle private party sales between non-licensed individuals.
The procedure outlines requirements that an FFL must satisfy to handle private party sales and what has to be done if a proposed sale does not immediately result in an approval on the background check.
Individuals who are doing private party sales may decide to involve a dealer for the transfer or may be required to use a dealer for the transfer (for example, an interstate sale or a private sale in a jurisdiction that requires a NICS check).
Legislation
H.R. 3668, the Sportsmen's Heritage And Recreational Enhancement Act (SHARE), which includes numerous improvements to our gun rights protections and the relaxing of federal restrictions on suppressors, was passed by the House Natural Resources Committee this week with a party-line vote.
GFZs
John Farnam reports that "Every Caribbean island impacted by Hurricane Irma has experienced complete breakdowns of law and order…  Now, anarchy has broken out. Full-time criminals (including jail escapees), along with 'borderline criminals' are terrorizing everyone else, particularly foreign tourists, with armed robbery and physical attacks."
These islands are mostly former protectorates of France, the UK, or the Netherlands, which disarm civilian populations on the islands, as well as at home.
Anti-gun island politicians are now desperately calling for immediate deployment of armed European soldiers (good guys with guns) to restore order.
But in Texas and Florida? Not so much.
The Catholic Archdiocese of Chicago formally announced Monday that firearms are banned on all archdiocese property, which includes parishes, schools and other facilities across the archdiocese, "for the children." "Sporting" guns owned by clergy may be kept unloaded and stored in a lockbox or safe in a rectory. So it's OK to shoot animals for fun but not to shoot a jihadist to save umpteen lives. No word on how they will effect enforcement. I'm guessing they won't. Y'all gonna ban fire extinguishers too?
Washington school attack
This week at Freeman High School in Rockford, in Spokane County, Washington, a student came to school with two guns taken from his father's safe and fatally shot another student (reportedly a friend) who attempted to block his rampage in a second-floor hallway, then wounded three additional students before a custodian ordered him to surrender. A sheriff's deputy who works as a school resource officer arrived later, after the attacker was disarmed and disabled and the whole thing was over.
You might want to think about that sequence of events.
The school of course was placed on "lockdown" during the attack, ensuring a captive supply of victims until the shooter decided to quit.
A classmate said that the suspect was obsessed with school shootings, had brought notes to his friends at school in the beginning of the school year saying he planned to do something stupid that might get him killed or jailed, and that some students alerted counselors and turned in at least one of the notes. Court documents say the suspect had been in the care of a school counselor for suicidal thoughts and left a suicide note at his home. No word on any actions then taken, if any.
Polls
A Wall Street Journal/NBC News survey of 1,200 adults conducted last month found that 35% of respondents listed gun rights or gun control as the top issue they considered important enough to have an impact on their voting, which was a higher percentage than for any other issue surveyed (issues like foreign policy, the economy, and national defense were purposefully left out of the question).
Poll respondents were more worried about the government going too far in restricting the rights of citizens to own guns than the government not doing enough to regulate access to firearms.
I'd say we're already there.
A study published in the Journal of the American Medical Association (JAMA) claims Florida's stand your ground law results in a higher rate of justifiable homicides.
Well, duh.
Enemies
During the September 7 broadcast of Armed American Radio with Mark Walters, US Rep. Thomas Massie (R-KY) said nationwide concealed carry legislation is stalled because House Speaker Paul Ryan (R-WI) does not want Congress to touch it.
The reciprocity bill, H.R. 38, introduced by Rep. Richard Hudson (R-NC) would require that state concealed carry permits be treated like driver's licenses, making a permit from one state valid in the other 49. It has 209 cosponsors. Rep. Massie is the sponsor of H.R. 2909, which patches a loophole in H.R. 38 by mandating that Washington DC recognize concealed carry permits from all 50 states (and vice versa, I presume).
Mayor Ed Murray of Seattle, WA, one of Michael Bloomberg's Illegal Mayors Against Guns, resigned this week amidst accusations of past child molestation by at least five men. Three years ago the headline in the Seattle Times read, "Big winners: gun control and Mayor Ed Murray." Apparently the statute of limitations has run out on the alleged sex crimes. Looks like nobody wins.
The Only Ones
Two unidentified Huntington Beach, CA, police officers shot each other as well as the vandalism suspect they were attempting to arrest last week. No life-threatening injuries. No word on disciplinary or corrective measures.
A US Army soldier stationed at Camp Shelby in south MS kidnapped his wife, caused an hours-long standoff with police, and fatally shot himself on Interstate 55 in north MS Sunday night.
Columbus, MS, probationary police officer Keith Dowd, 48, was placed on paid administrative leave after he threatened to "empty a magazine" into the car of a male driver who was courteous, peaceful and compliant at a traffic stop. The Columbus mayor also told the police chief that there may have been two other incidents where "Officer Dowd has exhibited similar behavior on at least two other traffic stops" and that the believes Dowd "is a threat to the citizens of this community." On Thursday, the Columbus Police Department's Citizen Overview Committee unanimously recommended that Dowd be fired. The city council was set to decide the officer's fate in executive session at its regular meeting next Tuesday. But Dowd resigned late Thursday.  Dowd was hired by the Columbus Police Department about a month ago, and was formerly employed as an officer with the Jackson, MS, Police Department from 2002 to 2008, and as an officer with the University of Mississippi Medical Center in Jackson from November 2014 to April 2017. See a pattern? I work in Jackson and visit the UMMC campus daily and I think there are still a few more where he came from.
A what?
Police received calls from Pace University in Manhattan, NY, this week reporting seeing what the callers believed to be a man loading a machine gun from an ammunition belt in a men's bathroom stall. Police tracked down the man and discovered the belt was simply a belt. No word on what the "machine gun" was.
Notable in our report was that the building was evacuated, not locked down. I guess New Yorkers are smarter than I thought.
Fingers and triggers
Thermal scope involved hog hunting fatality
Big Gun
I found this on the net and just had to re-post it here in memory of my late buddy Dewayne Headrick. Those who knew him will know why.
Background checks
"If Democrats really believe that the National Instant Criminal Background Check System doesn't interfere 'in any way' with people's constitutional rights to own a gun, doesn't it follow that the same system would not constitute an infringement on people's right to vote?" — Economist John Lott
Hmmm.
Products
We have a report that the new Glock Gen 5 pistols have barrels that will leave identifying marks (like most other pistols on the market) on many of the projectiles leaving the gun. Previous generations of Glock pistols have made it difficult to distinguish between rounds fired out of individual pistols.
Upgraded extractor for Marlin 1894 rifles.
Polish arms maker Zakłady Mechaniczne Tarnów (ZMT) has released a new large-caliber AR-style semiautomatic sniper rifle system, to include 7.62mm NATO, .338 Lapua, .300 Win. Mag., and 7.62x54R.
Quote of the Week
"[Liberal males'] coastal elitist mommies and daddies, or other mommies, plop them down in some leftist college where the pierced and piercing fascist feminists get to work on them. These shrill harridans, aided and abetted by university administrators who have volunteered to go full Theon, then commence to mercilessly nag the poor femboys about toxic masculinity and accuse them of imposing patriarchy – as if these weenies could ever impose any kind of – archy on anyone. Pretty soon, these broken-spirited biomales have renounced their manly heritage and are sipping Chuck Shaw chardonnay spritzers and adopting cats. The only way to save these lost souls is a massive infusion of guns and Guinness and V8 engines, stat." –  Kurt Schlichter in Liberals Surrender to the Awesome Power of Conservative Sexiness [via townhall.com]