Politics, Enemies, Liars, Idiots, Insurance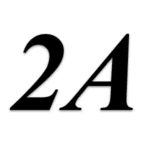 October 27, 2017 Newsletter by Jeff Pittman
Politics
The race to the middle on federal gun bills.
"I'm well outside the mainstream, and considering what's floating in that mainstream, I'm darn glad I am." — Charley Reese 2/19/97
States
Democratic attorneys general from 17 states* have written a letter to Congress urging the legislators to abandon the Concealed Carry Reciprocity bill that would allow concealed-carry gun permits issued in one state to be valid in all states.
*California, Connecticut, Delaware, Hawaii, Illinois, Iowa, Maryland, Massachusetts, New Mexico, New York, North Carolina, Oregon, Pennsylvania, Rhode Island, Virginia, Washington, and the District of Columbia.
Both the commonwealth of Virginia (AG Mark Herring) and the state of North Carolina (AG Josh Stein) recognize permits from all other states. They want to deny a right to the rest of America that the visitors to their own states enjoy.
John Farnam notes that, "In their letter to congressional leaders, they say such legislation, '… will lead to the death of police officers and civilians, proliferation of gun-traffickers, acts of terrorism, and other mass violence,'" and goes on to say, "These sleazy liars said all those exact, same things when concealed carry was first passed in every state where it has been passed. None of those dire predictions ever came true. In fact, violent crime is down in every state that has passed 'shall-issue' concealed carry."
Maybe this item should be in the "liars" section below. But you already knew that's what they are.
Britain Is Bleeding
This is where we say, "I told you so."
---
Right or Wrong, Support the NRA, by Jeff Knox
---
Sandy Hook update
We have a report that heavily redacted but newly released FBI documents reveal that one Newtown resident told police prior to the 2012 massacre that she'd overheard the killer say he "planned to kill his mother and children at Sandy Hook in Newtown, Connecticut." The resident called police, but was told that because the killer's mother owned the guns, they lacked the authority to do anything about him, and advised her to call the state police.
Further, the FBI's behavioral analysis unit reported "The shooter did not 'snap,' but instead engaged in careful, methodical planning and preparation" and "shared many similar characteristics and behaviors with other active shooters."
So it wasn't the guns' fault after all…
Litigation
Update on lawsuits about guns on Army Corps of Engineers lands.
---
---
Liars
On Tuesday, five weeks before voters in Washington State will decide whether to require "universal" background checks on firearm transfers, spaceman and gun control advocate Mark Kelly (Gabby Giffords' husband) lied on national television (CNN) about how many such transactions occur without a background check. Kelly said, "right now 60 percent of all gun sales go–occur–with a background check. Why do we allow the 40 percent, the other 40 percent, to happen?"
The numbers are false, and he knows it.
Meanwhile, Gabby says she forgives the murderer who wounded her in Tucson, which the Bible commands us to do, but she instead blames us, peaceful law-abiding gun owners who didn't do it, for her troubles. I'm not sure what the word is for what she is.
The DEA says it shot back at four Honduran citizens. But apparently it shot first, lied about it, initiated a 5-year cover-up in cahoots with the State Dept., and disbanded the involved program.
NRA vs CNN
Dept. of Idiocy
Actress Julianne Moore argued last week on "The View" TV program that gun control and gun rights are not "a Second Amendment issue." FYI, "The View" and Hollywood are not thinking environments.
Neil H. Buchanan, a Professor of Law at George Washington University, writes that "[T]he Second Amendment is simply not relevant to the US gun debate. None of the proposals to limit gun purchases, to limit (or even ban) carrying weapons in public, to require background checks, to forbid gun ownership by domestic abusers, to limit magazine capacities, or any other proposal on the horizon even comes close to bumping up against the Second Amendment." Apparently GWU is also not a thinking environment.
Chairman of the US Joint Chiefs of Staff General Joseph Dunford invited Commander of the Indonesian Armed Forces Gen. Gatot Nurmantyo to attend a Chiefs of Defense Conference on Countering Violent Extremism being held this week in Washington, but Gen. Nurmantyo was unable to board his flight to the conference because he is on the FBI's secret "no fly" list.
Enemies
The San Francisco 49ers NFL team has made a $500,000 donation and joined with the Los Angeles Police Protective League (LAPD's labor union) and other unions to push for more gun control and bans on bump stocks, suppressors and armor piercing rounds.
Team owner Jed York said "I'm not the most left-wing person in the world. A lot of these are 'commonsense' issues." Jed, you may not be the most left-wing in the world, but I can't even see you from here.
The 49ers have started the season 0-7 and are considered one of the worst teams in the league, AND is the team whose goofy player started that national anthem disrespect protest. So at least they're consistently bad.
US Rep. Brian Higgins (D-NY) has decided to give previous donations from the National Rifle Association to gun control groups after the Las Vegas mass shooting. No word on why the NRA was donating to this dweeb in the first place.
The Only Ones
Baldwin County, GA, Deputy Charles Gillis shot an 18-year-old in the arm when the officer mistakenly drew his service weapon instead of his Taser after the suspect resisted police during a domestic disturbance call.
Baldwin County Sheriff Bill Massee reportedly said about the incident, "Well, I'm sorry this happened to the Baldwin County Sheriff's Office…."
I bet he is.
Chicago area Circuit Judge Patrick O'Shea, 67, of Wheaton, IL, was arrested after a warrant was issued for a Sept. 15 incident in which he allegedly negligently fired a gun into a neighboring residence. O'Shea has been charged with misdemeanor reckless conduct, and was released on $5,000 bond. He also has to hand over all firearms and firearm permits to police, and has been effectively suspended from his bench.
Sumter County, FL, Sheriff's Deputy William Rappleyea was allegedly loaned six firearms from a woman to use for a concealed weapons class that he was teaching, then allegedly pawned at least two of them instead of returning them to the owner. Rappleyea has since resigned from the sheriff's office and was arrested and charged with two counts of grand theft of a firearm and two counts of violation of the Pawnbroker's Act.
Alabama Conservation Enforcement Officer James Hudson II, 56, of Wetumpka, was arrested at Bass Pro Shops on a charge misdemeanor theft after Hudson, who was in uniform and driving a state-issued vehicle at the time, allegedly stole two sets of broad heads, valued at $73.98.
Palm Beach County, FL Sheriff's Deputy Michael DeMarco was on duty and in uniform when he used his department-issued handgun to shoot his ex-girlfriend and then kill himself earlier this month. The woman was reported to be in critical condition.
DGU results in arrest
Mobile Police arrested a man accused of shooting at a robbery suspect. The man was charged with firing into an occupied dwelling. Police say he saw the armed robbery of a store in progress and suspect running away on foot when the arrestee fired his gun. The bullet went into a home across the street and hit the family's TV. No injuries.
Apparently during the same incident, one of the clerks retrieved a gun from under the counter and fired a shot, missing the robber but hitting a 15-year-old girl in the parking lot.
The robber was also later arrested. A grand jury will decide whether there will be any charges against the clerk who shot the girl.
Shoot like a girl
The ladies limited division at the National Shooting Sports Foundation Rimfire Challenge World Championship at Woodville, AL, was won by Rachel Champney, a 15-year-old from upstate New York. I guess there is hope for the world.
Kim Rhode (El Monte, CA) successfully defended her title at the International Shooting Sport Federation (ISSF) World Cup Final in New Delhi, India, this week, equaling the world record of 56/60 targets in the Women's Skeet Final, claiming her second World Cup Final title in a row. The win marks Rhode's third World Cup Final title in her career.
Gander Mountain/Outdoors
Documents filed with the Securities and Exchange Commission by Camping World indicate that CW plans to open the first 15-20 new Gander Outdoors locations by the end of the first quarter on March 31, 2018. Another 40-45 could open by the end of the third quarter in September.
Update on Army's XM1153 9mm ammo
CCW Insurance Plan Comparisons
Recall
FN America, LLC, has announced a mandatory recall of certain FN M249S® semi-automatic, belt-fed rifles in both standard and PARA configurations, due to a possible fire control group malfunction.
Products
American Rifleman's review of the Benelli Super Black Eagle 3 shotgun.
Hornady's new 6.5 PRC (Precision Rifle Cartridge) will be initially offered in two loads:
6.5 PRC Match: 147 Grain ELD Match, 2,910 fps, G1 BC 0.697, G7 BC 0.351
6.5 PRC Precision Hunter: 143 Grain ELD-X, 2,960 fps, G1 BC 0.623, G7 BC 0.314
The new Dara Tough-Wedge offers a mounted vehicle holster with no screws, tape, velcro, straps or glue.
Palmetto State Armory has Taurus polymer snubnose .38 revolvers for just $140 after rebate.
Turkish firearms manufacturer Huglu's new inertia operated shotgun, the Renova, may become available through a partnership with CZ, as other Huglu guns have. The Renova appears to have the Benelli inertia system, is available in black, bronze, or gray metal with turkish walnut furniture or a full camo with synthetic stock, and weighs about 6 lbs., 10 oz. It is reported to be very well made.
Quote of the Week
"It [the act of considering black people as citizens] would give to persons of the negro race, who were recognised as citizens in any one State of the Union, the right to … keep and carry arms wherever they went." — Dred Scott v. Sandford 60 U.S. 393 (1856)