Politics, Psychos (Redundant?), Studies, Tanks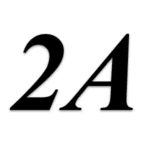 October 20, 2017 Newsletter by Jeff Pittman
Politics
Indiana State Rep. Jim Lucas (R) has drafted a bill to require licenses for journalists just like that state requires for handgun carriers.
An opposing "journalist" complained that "The obvious problem is that it means the government gets to decide who gets to practice journalism."
Precisely.
The measure would require journalists (anyone writing or broadcasting "news" for a newspaper, magazine, website or television or radio station) to pay a fee and be registered and fingerprinted by the police and vetted for their "character and reputation," including a police background check. That language was copied from a state law that requires a license to carry a handgun in public.
Legal experts say that directly violates the First Amendment. Well, duh. That's exactly the point.
We previously reported that gun-banning US Sen. Dianne Feinstein (D-CA) has announced her reelection bid. Now CA State Senate President Kevin de Leon (D-LA) has announced he will challenge Feinstein because she's not leftist liberal enough, in what will likely be her last race. Either way, we all lose.
Gun-banning US Senate Democratic Leader Charles Schumer (NY) said on Wednesday that he doesn't want to discuss gun control (at least not at the present), which could come back to bite Democrats running for reelection. Duh. In the end, fake conservative Republicans Speaker of the House Paul Ryan and Senate Majority Leader Mitch McConnell may save liberal Democrats from themselves by not allowing gun votes to come up.
Update: Antioch, TN, Church attacker had racist motive
Maybe he should get the same sentence (death) that the guy who inspired him got.
Studies
Results of a small, short study published in the anti-gun American Journal of Public Health indicated that approximately 9 million US adult handgun owners carry loaded handguns monthly, and 3 million do so every day, mostly for protection.
Anti-gun researcher does study on "universal" background checks for gun buyers. It doesn't end well (for him).
Media Research Center study: TV networks immediately exploited the Las Vegas massacre to push for gun control, by a margin of 5 to 1 over discussions of civil rights during the week of Oct. 2-8. In total, there were over 30 minutes of statements which supported more gun control and about six minutes which considered Second Amendment civil rights. The study found that NBC was the most egregious offender, by a 10 to 1 ratio. The study author also cited NBC talking head and multimillionaire college dropout Tom Brokaw's comments in particular, which urged citizen action and lashed out at the NRA (which had nothing to do with the Vegas attack).
PD rifle suppressors
The Spokane, WA, Police Department is issuing suppressors for across the board for all of its patrol rifles in an effort to protect the city from potential liability claims resulting from hearing damage to officers and bystanders. Spokane PD will equip all 181 of their patrol rifles with Gemtech suppressors in a contract worth $115,202. This is the first time a police department has deployed suppressors across all its patrol rifles.
Seems to me this could also be used as evidence in a lawsuit against the ATF for restricting suppressors from the general public.
Enemies
NRA spokeswoman Dana Loesch has been forced to move with her family from their home due anti-violence gun-ban advocates making repeated threats of raping and shooting them to death. Which makes her case, not theirs.
Americans for Responsible Solutions, the anti-gun group created by former Congresswoman Gabrielle Giffords five years ago after the mass shooting at Sandy Hook Elementary School, has changed its name to the Giffords Law Center to Prevent Gun Violence.
Dr. David Spiegel, a Stanford University "psychiatrist" says of the Las Vegas massacrist, "There's nothing sick about him. As a psychiatrist, I deeply resent the inference that anybody who does something like this is mentally ill. It's untrue and deeply unfair to people with mental illness." Spiegel instead says the cause of the massacre is "ready access" to guns.
You decide: Are people who kill lots of other people without provocation mentally healthy? Are so-called doctors, who claim that these massacrists are completely sane and healthy, themselves mentally deficient, or just liars? Should these quacks be provided with residence in a managed living facility for the rest of their pitiful lives?
Even a kindergartner knows this guy was a psychopath, even if the child doesn't know the word.
Bonny Eagle High School in Standish, ME, has rejected a student's submitted yearbook photo because it shows him holding a shotgun, which the boy wanted to use to identify his family's hunting tradition. Principal Lori Napolitano said the school does not allow weapons in yearbook photos because administrators don't want to be forced to decide which images are promoting violence and which aren't. In other words, the administrators have no brains with which to make simple decisions.
The Only Ones
Former Pike County, OH, sheriff's deputy Joel Jenkins, 33, pleaded guilty to reckless homicide in the 2015 drunken fatal shooting of a neighbor he said had asked him for a lesson on how to disarm someone. As part of the plea deal, prosecutors dismissed other charges including involuntary manslaughter and tampering with evidence and offered a reduced prison sentence for a gun charge. Jenkins had been drinking before trying to teach the victim a disarm technique, and hadn't ensured the gun being used was unloaded. The gun fired twice, fatally wounding the victim in the head. Jenkins was fired from the sheriff's office after the shooting. He could be sentenced to up to three years on the reckless-homicide charge.
Also, Jenkins was under investigation in a previous on-duty fatal shooting at the time of this shooting, but was found not guilty on charges of murder and reckless homicide in the March 2015 killing of a suspect after a police chase. Jenkins was tried for unnecessarily firing nine times through the windows of the stopped vehicle, hitting the unarmed suspect seven times. We have no word on his blood alcohol content during that incident.
Earlier this month, ATF agents raided properties owned by former Oakley, MI, Police Chief Robert Reznick and seized guns, cash and records connected to police reservists in his department in connection with an alleged "pay to play" scheme in which wealthy individuals and celebrities, many from out of town, were able to join the police force as reserve officers after making donations to the department. Reznick has not been charged in the case.
Former Tulsa, OK, police officer Shannon Kepler, 57, a white man, was convicted of first-degree manslaughter by a jury after he approached, shot and killed his 18-year-old daughter's unarmed and evidently nonthreatening boyfriend on the street, apparently because he was black.
Tanks. Real tanks.
You can drive and shoot real military tanks at drivetanks.com in Texas. Beer and liquor included. Ahhh, Texas!
NRA
Cabela's is advertising $30 NRA 1-year memberships available in-store beginning Oct. 23. Regular price is $40.
Products
Inland Manufacturing is making a new 30 caliber M1 carbine pistol for 2018. The model M30-P pistol with Gear Head Mod II Tail Hook Arm Brace is a highly modified version of Inland's standard 30 caliber carbine, with a Sage Enhanced Battle Rifle tactical stock and a Gear Head Works Mod II Arm Brace, Ergo Sure Grip pistol grip, and 12″ barrel, threaded at the muzzle. $1700.
Lyman Products' new GuardianGrip™ by its Pachmayr division allows the user to simply squeeze the button on the front of the grip and a spring loaded finger extension drops down out of the GuardianGrip, converting a two-finger compact grip into a controllable three finger grip. Initially available for J-frame revolvers, the GuardianGrip line will expand to include many of the popular concealed carry handguns.
Walther's new PPQ M2 Q4 TAC pistol is both optics and suppressor ready. The Q4 TAC comes with a barrel threaded in 1/2×28, and an additional "suppressed" recoil spring making it out-of-the-box suppressor ready. The optics ready slide comes with LPA fiber optic front sight and a rear LPA competition iron sight and shares the same mounting plate system as the Q5 Match that accommodates most popular optics. The Q4 will be available in 9mm with a 4.6″ 1/10 twist polygonal rifled barrel, the PPQ Quick Defense trigger, one 15-round, and two 17-round magazines. 7.8″ OAL, 26 oz. Lifetime warranty. $800.
Academy Sports has Thompson/Center Compass rifles for $200.
A bunch of new Hornady products here.
Quote of the Week
"Ignoring 'The Elephant' won't make him disappear!" — John Farnam