Vegas Timeline Change, Politics, Litigation, MS Class, Tom Gresham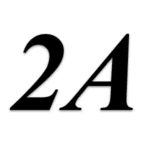 October 13, 2017 Newsletter by Jeff Pittman
Politics and bump stocks
Virulently anti-gun US Sen. Diane Feinstein (D-CA) says that if she could magically wave her wand and create a batch of gun laws of her choosing to prevent Vegas-style attacks, she doesn't know of any combination that would work. But she still wants to ban guns anyway. Her bump stock bill (S. 1916) would ban "any part, combination of parts, component, device, attachment, or accessory that is designed or functions to accelerate the rate of fire of a semiautomatic rifle but not convert the semiautomatic rifle into a machinegun." In other words, it would probably ban gun oil. Feinstein, at age 84, is the oldest US Senator in office, and has just announced that she intends to run for reelection to what will be her fifth full term.
"[Gun owners are going to] say, 'You give them bump stock, it's going to be a slippery slope.' I certainly hope so." – US House Minority Leader Rep. Nancy Pelosi (D-CA)
Gunbroker.com banned the sale of bump stocks and etc. on its website, and then repealed its ban. Economics 101.
Cabela's, now owned by Bass Pro Shops, is discontinuing the sale of the devices at all retail locations and online, because they "agree with the National Rifle Association and others that the sale of such devices should be subject to additional regulation." If that's what you think, why were you selling them in the first place? They haven't changed.
Apparently YouTube (owned by anti-gun Google) is banning/deleting bump stock videos from its website. We suspect that contributors could hide the relevant information in the middle of otherwise unrelated video, but don't know how users would then find it. We also have a report that YouTube has manipulated its search engine to skew the results of a "Las Vegas shooting" search in a liberal direction after conspiracy videos enjoyed high-rankings during previous searches.
The BATF weighs in, not that it really has any authority here.
The NSSF and SAAMI are also calling for ATF to "re-review" the legal status of bump stocks.
Take action here:
Litigation
The Brady Center's Legal Action Project in conjunction with Las Vegas class action law firm Eglet Prince plan to file suit in Clark County District Court against Slide Fire Solutions, LP, and other manufacturers and sellers of bump fire stocks. The case is being filed on behalf of everyone who attended the Route 91 Harvest Festival concert in Las Vegas on October 1st and suffered emotional distress. The suit will ask for both compensatory damages for the cost of counseling for emotional distress and for punitive damages. The suit alleges that Slide Fire Solutions, LP was negligent in developing and marketing "bump stocks" to the general public without any reasonable restrictions, thereby subverting federal machine gun law, which of course is completely false.
Are bump stocks protected by the federal Protection in Lawful Commerce of Arms Act? This attorney says "Slide Fire stocks are qualified products (being that they are 'a component part of a firearm'). So it would naturally follow that the PLCAA would apply."
The US Ninth Circuit Court of Appeals, in the case Teixeira v. County of Alameda, dismissed a challenge to an Alameda County, CA, ordinance that prohibits gun stores within 500 feet of schools, liquor stores and residential neighborhoods. An En banc decision overturned a previous ruling that the Second Amendment protects the right of gun stores to sell guns.
While the court was claimed to say the Second Amendment protects the right of individuals to keep and bear arms, it doesn't mean a specific seller has the right to sell guns in the location of its choosing without regard to local zoning laws." The court held that local governments could regulate the sale of firearms so long as would-be buyers were still able to purchase them somewhere in the area and that the Second Amendment does not protect the ability to engage in gun sales.
Vegas timeline corrections with updates. Interesting.
The killer checked into a free-of-charge room at Mandalay Bay on Sept. 25. After three days, he moved to a corner suite he paid for on the 32nd floor from which he would carry out the shooting. As a perk due to his casino spending, the killer was also given access to the hotel's service elevator.
Mandalay Bay security guard Jesus Campos was shot BEFORE the killer opened up on the crowd. Police say Campos made it to a hallway phone to call hotel security after being shot, but they're not sure how long that took. Hotel engineer Stephen Schuck says he radioed for help as soon as the killer started shooting at him and Campos, BEFORE he started shooting the crowd below. But the hotel did not call police when Campos first reported that someone was shooting on the 32nd floor, or when Schuck also internally reported someone was firing at him on the same floor. There was a six-minute delay between the time Mr. Campos was shot and the moment the killer opened fire on the crowd below. The hotel's standard policy for responding to shots fired is to wait for the police. Wait. While dozens of people die. They waited six minutes to call, 21 minutes for SWAT, and another hour before SWAT made entry.
At 9:59 pm local time, the killer shot Campos. About six minutes later the hotel called police. At 10:15, two police officers arrived on the 31st floor, one floor below the killer's hotel room. At 10:17, after the shooting had stopped, those two police officers arrived on the 32nd floor. At 10:18 pm, Campos told police he was shot and gave them the location of the gunman's room.
Despite having one of their employees shot by the killer directly outside his room, Mandalay Bay security failed to identify the killer's room to the police for 19 minutes, until after the shooter stopped.
Wait for the police. And then wait to tell them critical information. Got it. I'm beginning to think it looks like the Mandalay Bay hotel was complicit in the massacre, if only by incompetence.
Religion
Meanwhile in Oxford, MS, a local church is raffling off a couple of AR-15 rifles to support its drug rehab ministry. The church membership is reported to be about half and half black and white.
Which is a very good reason to live in Mississippi.
Texas Tech
A 19-year-old freshman student at Texas Tech University in Lubbock, TX, who was detained and brought to the campus police station for a "debriefing" related to evidence of drugs in his room (other reports say to be booked on a drug possession charge), pulled out a gun and killed an officer in the police station. Reports do not yet indicate whether the suspect had his own gun or grabbed an officer's weapon. Apparently there were no other witnesses, but I suspect there may be video. The suspect is now charged with capital murder of a peace officer.
Texas has had legal CCW on campus for a year for those with licenses. We have no specific word yet about this suspect, but I understand that 19 is too young to have a license unless one is/was a military serviceman.
Naturally, the leftists in the Texas Democratic Party immediately tweeted a message that "Allowing concealed guns on college campuses was a dumb and dangerous idea." Now they're eating crow, with TDP Deputy Executive Director Manny Garcia issuing a statement that "our words were inadequate, hurried and we apologize," adding that the erroneous tweet has been removed.
Enemies
Steve Wynn said this week that at Wynn Resorts they do not allow guns in his building "unless they're being carried by our employees." As if such a rule would have prevented the Vegas massacre. Mandalay Bay has the same rule.
We have a report that Gabby Giffords' Americans for Responsible Solutions gun ban group, in a funds solicitation email, criticized the NRA for being respectfully quiet following the Las Vegas massacre. And, Giffords' gun-banning space cadet husband, Mark Kelly (and likely Giffords as well) didn't even know what a bump stock was before last week. You can insert your own adjectives here. Also this week, Mr. Kelly stated in a podcast interview that basically criminals will obey laws once they are "educated."
Why we call it the lamestream media.
Not to be outdone, a CNN animation of "how a bump stock works" instead showed a normal M4 style telescoping stock being collapsed and then extended repeatedly.
The US House companion bill to Sen. Feinstein's gun stock ban was introduced by a so-called Republican, Florida Rep. Carlos Curbelo, joined by nine more RINOs:
Peter King (NY)
Leonard Lance (NJ)
Patrick Meehan (PA)
Ed Royce (CA)
Chris Smith (NJ)
Erik Paulsen (MN)
Ryan Costello (PA)
Ileana Ros-Lehtinen (FL)
Charlie Dent (PA)
And while we're talking about lawmakers, let's see what drugs they're on…
The Only Ones
An unidentified Bernalillo County, AZ, deputy sheriff pulled a gun and pointed it at a motorcyclist who was riding recklessly. Says he felt threatened. Sheriff Manuel Gonzales III says his officers were following procedure. See it on video here.
About "overpenetration"
Record shot
Lobaev Arms says they have set a new world record of long range shooting by hitting a 1-by-1 meter square target at a distance of 4,210 meters (4,604 yards).
Gun Rights Champion Recognized
Tom Gresham, long-time gun guy, gun rights champion, host of the nationally-syndicated radio talk show "Tom Gresham's Gun Talk," and personal friend, has been named by the Citizen's Committee for the Right to Keep and Bear Arms as the 2017 Gun Rights Defender of the Year.
Gresham created his current 3-hour (plus a bonus off-air hour podcast these days) national broadcast about guns in 1995, when detractors said it would only last for one program, and the party currently runs on more than 240 radio stations as well as being distributed through a number of digital channels, and has grown into a "brand." The podcast of the live show gets more than four million downloads a year, counting mine.
Congratulations, Tom.  Good work.
2A song video
Country music artist Dustin Collins' pay-to-post attempt to boost his pro-Second Amendment song "Cold Dead Hands" amid all the gun control noise following the Las Vegas massacre quickly met a liberal Facebook shutdown for being politically incorrect. But he can advertise it here for free and facebutt can go jump in a lake.
MS Counter-sniper training
CRACK-THUMP COURSE
Precision Shooting Center, Forest, MS will be offering a course in THE CRACK-THUMP METHOD OF LOCATING A SNIPER.
Most people, including military and law enforcement, are not aware that the discharge of a firearm can create several different sounds, depending upon the caliber, type of firearm, and location of the shooter.
The information law enforcement and military first responders want to know includes:
1.  Location of the shooter.
2.  Number of shooters.
3.  Shooter's weapon type.
Persons who are trained can tell:
1.  that they are being shot at or are near the target,
2.  the general direction of the shooter,
3.  the approximate distance to the shooter,
4.  the number of shooters, and
5.  the type(s) of weapon(s).
Precision Shooting Center indicates it is the first in Mississippi to offer this training to our citizens (not just first responders).
The 2-hour course will include a brief classroom discussion and explanations. That will be followed by a live-fire exercise of several different calibers and types of firearms. A Range Officer and you will be safely downrange to listen carefully and learn how to answer those five important questions.
$49. For dates and to register, go to PrecisionShootingCenter.com.
If they're not posted yet, email info@precisionshootingcenter.com or call 601-507-0777 for info.
Products
Ruger has reintroduced its SP 101 revolver in 9mm and expanded the LCRx revolver line with a .22 WMR (1-7/8″ bbl.), a .327 Federal Magnum, a 9mm, and a .22 WMR with the 3″ barrel.
The Tactical Solutions PAC-LITE™ Holster is designed to fit the Ruger® Mark Series [MKI, MKII, MKIII, MK IV & 22/45®] .22LR pistols, with or without an optic (some optics). The ambidextrous design has adjustable retention, is available in low-ride or high-ride versions, and fits belts up to 2″. $40.
Garrow Firearms now has a roller-locked, gas operated, complete AR upper chambered in .17HMR, compatible with any MIL-SPEC lower receiver with a replacement of the buffer spring assembly. The two included 10-round magazines resemble 20-round AR mags and require no adapter. But at $600, it hardly seems worth it.
Remington now has the Marine Magnum version of the 870 TAC-14. All of its internal components are electroless nickel-plated, and our source says every part of the gun that isn't synthetic is e-nickeled, inside and out. The plating is a thick, durable finish. $841.
Also from Remington is the 20-gauge TAC-14, made possible by Mesa Tactical's Lucy adapter — a step down adapter allowing the 12-gauge-sized shockwave grip to attach to the 20-gauge's slightly smaller receiver. On the forend Remington added a simple sleeve for the mag tube, so Magpul's MOE M-LOK Forend fits on the smaller gun. 26.3″ OAL, 14″ barrel, 5.1 lbs., 4+1 capacity, $433.
Beginning October 21, and while supplies last, Arby's is bringing back the Venison Sandwich (New Zealand deer) to ALL Arby's locations. Also, three Arby's locations — one each in Colorado, Wyoming, and Montana — will serve a limited-edition Elk Sandwich on October 21.
FINALLY! Lip balm that doesn't look like lipstick. For us macho guys and outdoorsy gals  But you can't fly with it.
Quote of the Week
"As a victim of gun violence, I can tell you nothing helps more than having a gun." — Suzanna Hupp