Mass attacks – churches, CCW study, DGUs, enemies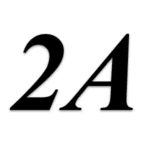 November 17, 2017 Newsletter by Jeff Pittman
Litigation
Newtown/Sandy Hook suit appealed to CT Supreme Court
A survivor and relatives of nine people killed in the Sandy Hook Elementary School massacre sued Bushmaster's parent company, Remington, saying the Bushmaster AR-15 stolen and used by the killer, which also happens to be the most popular type of rifle in America, was initially designed for the military and should never have been marketed and sold to the public. Remington correctly claimed that the lawsuit is not allowed under the 2005 federal Protection of Lawful Commerce in Arms Act, since the company had done nothing wrong or illegal. And the public (the people) are exactly who are protected by the Second Amendment.
A lower Connecticut court judge agreed with Remington and dismissed the lawsuit in October 2016, and now the plaintiffs have appealed to the state Supreme Court.
The lamestream media is really hyping this up as if there is some basis for the suit. But I don't see them suing General Motors for all the drunk driving deaths and injuries involving their vehicles with cupholders.
Legislation
You may have seen the headline from the left touting a "major bipartisan agreement" on a federal gun bill.
Not exactly.  
A few Democratic and Republican US senators introduced the "Fix NICS Act of 2017" Thursday to improve the National Instant Background Check System (NICS). The bill would require states and federal agencies to create and implement plans to accurately report relevant criminal information to the FBI for inclusion in the NICS, something the NRA and like groups have called for since the invention of the system, which is itself a violation of the Constitution. States that properly report the information will be rewarded with more federal funding (bribery), while federal agencies who fail to do so will be penalized by withholding bonus pay for political appointees (blackmail). I'm not sure that counts as "required."
Bonus pay? WhatchutalkinaboutWillis?
FWIW, Gun Owners of America (and I) opposes this bill, or any effort to put more names and more information into NICS, because the more information that gets added, the more data that can be used to deny law-abiding gun owners such as the 257,000 military veterans whose names have been added into NICS because someone else handles their finances. Dr. John Lott has already shown, using DoJ data, how roughly 95% of initial denials under the NICS system are "false positives."
Study: CCW licensees (still) much more law-abiding than regular folks and cops
Non-licensees committed FBI major crime felonies 20 times as often as carry licensees.
Licensees became more law-abiding over time—lower conviction rates—relative to nonlicensees.
For all non-FBI crimes—other felonies and misdemeanors—non-licensees committed crime 11 times as often as carry licensees.
Since 2006 (last 10 years) non-licensees committed non-FBI crimes 14 times as often as licensees.
Licensees' crime rate was 44% lower than the police crime rate.
Article
Story on local (MS) church security course
From The Outline, a very liberal web site based in New York City — "Arming the Flock"
DGUs
Do you carry a second gun? A third? Maybe you should.
"Why do I carry three guns? Because four would be ostentatious." — Massad Ayoob
A spree killing of 4 and wounding of 10 victims by a "prohibited person" across seven (7) scenes in California (which has very strict gun laws) this week was stopped when the killer was shot by a good guy with a gun. Court records show a judge had already barred the killer from having guns after he was charged with stabbing a woman earlier this year as part of a protective order for him to stay away from the victim and her mother-in-law on Feb. 28. The records also show that the man was charged with illegally firing a weapon and possessing an illegal "assault rifle" on Jan. 31. He was charged with five felonies and two misdemeanors. Police had gone to the man's home several times for reports that he was shooting guns, but they never saw him with the weapons and apparently nothing else was done. He reportedly was using two handguns owned by someone else and a home-built "80%" rifle in the recent attacks.
For the ladies
About the NRA Board of Directors
Enemies
Country music stars and married couple Tim McGraw and Faith Hill reiterated their support for gun control and their ignorance of history, law and politics last week. They had previously supported the Newtown gun ban group after the massacre at the disarmed Sandy Hook Elementary School in Connecticut.
"This isn't about the second amendment, this is about gun control," said both of them last week.
Well, you're half-right, half-wits. Fortunately they have a new duet album coming out this weekend which I won't buy. Meanwhile, the lamestream media is jumping all over this nonsense to prop up their gun-ban agenda.
Former US Vice President and current evil idiot Joe Biden appeared on NBC's "Today" show this week and responded to a question about hero Stephen Willeford's use of an AR-15-style rifle to defend against the killer outside the First Baptist Church in Sutherland Springs, TX, saying, "Well, first of all, the kind of gun being carried he (Willeford) shouldn't be carrying."
In other words, "Shotgun" Joe Biden literally prefers a massacre of innocents worshiping in a church to an armed law-abiding citizen saving lives. He's also contemplating another run at the presidency, God help us.
I know those are strong words, but sometimes you gotta call a spade a spade. Don't be a sorry stupid corrupt evil nutball and I won't call you one.
"Well, you know, my shotgun will do better for you than your AR-15, because you want to keep someone away from your house, just fire the shotgun through the door." — Joe Biden
Actual Headline in the Boston Globe: "Hand over your weapons." It's a chilling article proposing the government's illegal confiscation of guns from law-abiding US citizens. So the next time someone says nobody is trying to take your guns away, call them a liar.
Google is getting rid of conservative websites because they're conservative.
Gabby Giffords' "Giffords" gun ban group released a report on Wednesday warning of the dangers of antique and muzzle loading guns and other "evil" items and calling for new gun control measures restricting them, saying the report was intended to identify "extremely lethal firearms and devices."
Interesting report on liberals (those not "clinging to guns and religion, I suppose) — The American Journal of Political Science: "Liberal political beliefs, not conservative ones, are actually linked to psychoticism."
The Only Ones
Chicago PD Offers Its Nominee For Most Gun Ignorant Post Ever
"There are certain firearms that no citizen or resident has business owning.." — Franklin Borough, NJ, Police Sgt. Nevin Mattessich
African trophies
Due to improvements to elephant conservation and management and after determining that hunting would enhance the conservation and survival of African elephants, the US Fish and Wildlife Service has announced it will approve importation permits of elephant trophies from Zimbabwe and Zambia for trophies taken in 2016 through 2018.
USMC Glocks
The USMC has adopted the Glock 19M and designated it the M007, to be issued as a replacement of the larger M9 service pistol for Corps personnel requiring an easily concealable sidearm.  USMC Criminal Investigators will get the Glocks first.
Don't be stupid
An unidentified elderly (80+) husband negligently shot himself and his wife at a Thanksgiving dinner at First United Methodist Church in Tellico Plains, TN this week while discussing the recent church massacre in Texas. Apparently the man responded to a gun question by stating that he carries his gun everywhere, revealed a .380 ACP Ruger pistol, unloaded it, and showed it around the room. The man then reinserted the loaded magazine, apparently chambered a round, and returned the gun to its holster, at which point another person asked to see it. The man pulled it out, stating "With this loaded indicator, I can tell that it's not loaded," and pulled the trigger to prove it was not loaded.
But of course it was. Non life-threatening injuries to his hand and his wife's abdomen and lockdown of a local school.
Violation of Rules 1, 2, and 3. This is exactly what occasionally happens at gun shows — it's not the weapons on display but someone's carry piece that they just had to pull out to show or test fit a holster.
Don't. Just don't. (Unless you need to shoot someone.) Load it, holster it, and leave it the heck alone.
A note on mini-1911s
The proper mode of carry for a defensive single action autopistol such as a 1911 is Condition 1, or "cocked and locked." This has worked for 100 years when properly handled and carried in a proper holster.
Very popular in recent years however, are numerous miniature versions of the 1911 or similar, typically chambered in .380 or 9mm, which are by virtue of their size and weight, pocket guns.  A single action pistol with an exposed hammer and manual safety is, in my opinion, generally a pretty poor choice for a pocket (or purse pocket) gun, even with a holster. I say this as someone who daily carries a 1911 and who used to carry a mini 1911 in a pocket. The gist of it is that to be properly effective the gun has to be carried cocked, and it's harder to maintain it in an accessible, safety-on, properly oriented position in a pocket holster, as opposed to a belt holster. Conversely, they are easily carried uncocked, which significantly reduces their utility. I suggest instead a similar size and weight striker-fired pistol or a revolver for such carry.
Just my $0.02.
Products
Academy Sports advises that if you order a gun from them online to pick up at your local Academy store, they will waive their usual $40 transfer fee. A fee that no one else charges in the first place for selling their own guns.
CCI has introduced .22 LR ammunition with polymer coated bullets. These appear to be standard 40-grain RN Mini Mags at 1235 fps (though a lot of websites say it's at lower standard velocity) with Christmas red or green polymer coatings. One color per bullet, but boxed with both colors included. Just in time for Christmas. Product code 921XMAS17. Looks like a limited run, so good luck finding them. About $20/300 where they don't have it and $35 where they do.
But try here for $21, with free shipping (you're welcome).
KY Gun Co. has some blemished Taurus .380 pistols for around $130. Don't say you can't afford a gun.
Colt will offer a limited production run of 37mm M203 Grenade Launchers to the civilian market. Now if WalMart will just start carrying grenades… maybe something like these anti-drone airburst loads.
Ruger is now chambering the Super Redhawk revolver in 10mm Auto, with a 6.5″ barrel, with three full moon clips included. Model number is 5524. $1,159. For the guy who has everything I suppose.
Browning's "semi-custom production" X-Bolt Pro rifle. ~$2k.
Bushnell has a new high-end Elite Tactical riflescope — the XRS II – featuring ED Prime glass, a 4.5-30x zoom with removable Throw Lever, 50mm objective lens, and EXO Barrier protective lens coating. Available in grey, black and flat dark earth with the Bushnell exclusive G3 reticle, the XRS II is also available in Horus H59 reticle and TRMR3 reticle configurations. Starts at $3150.
Quote of the Week
"Newspapers don't print the truth. They print what people say." — Frank Galvin (played by Paul Newman) in the 1982 feature film, "The Verdict"