NYC, MS Gun Ban, Obit, Products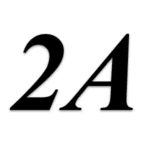 November 3, 2017 Newsletter by Jeff Pittman
NYC
We note that the Islamic terrorist who attacked a crowd of people with a truck in New York City this week was stopped by a good guy with a gun, who shot him right after he jumped out of his truck holding two apparent guns and shouting "Allahu Akbar." Officials are calling the shooter, a police officer, a hero. The attacker might have been stopped earlier if not for New York's oppressive gun laws.
We also see that NYC Mayor Bill de Blasio and NY Governor Andrew Cuomo said during a news conference about the TRUCK attack that we need more restrictive GUN laws. New York Times columnist Nicholas Kristof painted the attack as a win for gun control (or a loss for truck control; take your pick).  Meanwhile across the pond, The UK Independent news site also suggests the truck attack highlights the need to consider stricter gun control in the US.
Denver
Colorado police investigating the fatal shooting of three people at a suburban Denver Walmart this week reviewed store surveillance footage and saw "a few" people, apparently customers, inside the store who drew weapons in response to the gunfire.
Investigators ruled out each person out as a potential shooter before releasing statements identifying the lone killer who used a handgun and was arrested 14 hours after the shooting after a short chase.
Police said the customers who pulled out guns did not slow officers' response to the crime scene, but did delay the speed of the investigation. I'll take live potential victims over faster after-the-fact investigations anytime.
MS gun ban
We have a report from Mississippi Coast Coliseum and Convention Center Director Matt McDonnel that the Coliseum Commission has banned guns at the venue in Biloxi, regardless of whether a citizen has a permit, with the exception of police or during gun shows. This is to be enforced by private security contractors using metal detectors.
We note that under Mississippi law, open carry weapons are legal there, as are concealed weapons with an enhanced permit. But I don't believe Mississippi's preemption law applies here, because it refers to counties and municipalities, not state-created commissions such as the MCC.
Schools
In a spring 2017 U.S. News & World Report survey, 103 US colleges and universities reported that they allow students to carry firearms in some capacity. Forty have concealed carry policies, meaning eligible students can possess handguns across most of campus if the weapons are hidden from view. The other schools have more restrictive policies.
No reports of any problems other than apoplectic liberal "professors" having meltdowns.
Litigation
A panel of the 9th US Circuit Court of Appeals rejected a challenge to Washington state's voter-approved law requiring background checks for private gun transfers, because, they said, plaintiffs in the case did not have standing.
---
---
My take? If you want a weapon, carry a weapon. Stop fooling yourself — it could be fatal.
---
Friends
The College of the Ozarks, a private Christian college in Point Lookout, MO, has a new required freshman course listed as a military science class named Patriotic Education and Fitness, in which students will be taught rifle marksmanship, US politics, current military customs, and other skills that are traditionally taught in military boot camps, to encourage patriotism. It looks to me like their typical applicant would likely already be considerably more patriotic than the average student.
Liars
Left-wing Politifact says left-wing nutball Michael Moore is lying about guns. Well, his mouth is moving.
The Only Ones
Baltimore's elite Gun Trace Task Force was actually just another criminal gang dealing in robbery/theft, home invasions, guns, money and drugs, plus running their criminal enterprise on the clock and falsely claiming overtime. At least 8 arrested.
An unidentified Las Vegas Metropolitan Police Department officer "accidentally" discharged his weapon inside the Mandalay Bay killer's suite the night of the Oct. 1 shooting, sometime after officers made entry, but in a different room than where the attacker was found dead.
The Village of Biscayne Park, FL, hired George Miyares as a reserve police officer after he revealed on his application that he had already been rejected ten times by other police departments after he failed psychological, polygraph or background tests. (The state department of corrections had also offered him a job, which he declined.) Now Miyares and the Village are in legal trouble over his actions since. Go figure.
Between fiscal 2014 and 2016, Department of Homeland Security personnel lost 228 firearms, 1,889 badges and 25 secure immigration stamps, with many left unattended or unsecured, DHS's Office of the Inspector General said in an audit released Tuesday.
"These are the people securing our borders and playing an integral part in our national security directives. And yet they're leaving guns in unattended backpacks and leaving badges behind in restaurants and amusement parks. And the DHS doesn't consider this to be enough of a problem to handle with meaningful punishments or consistent policies and reporting." – Tim Cushing in Report Finds DHS Terrible At Keeping Track Of Agents' Badges And Guns
How they "think"
Video of liberal democrat legislator who wants to take your guns. This is how they are.
And while we're at it, we have a report that the Democratic National Committee Data Services manager Madeleine Leader announced in an insider email that the Technology Department is looking to fill several positions and asked interested parties to forward the openings to their colleagues, but included the following statement:
"I personally would prefer that you not forward to cisgender (a male who believes he is male) straight white males, since they're already in the majority."
Frankly, I doubt those are actually in the majority at the DNC.
How they should think
What happens when an honest-thinking anti-gunner does her homework?
Spacebook
Washington, D.C. arrested a convicted felon in possession of a weapon who was already under investigation by the FBI for running an online gun sales store on Facebook. Facebook is a "gun free" zone.
Meanwhile, Facebook has censored Duck Dynasty's Phil Roberston for making duck gumbo. I am not making this up.
NRA CCW insurance
The NRA is reportedly being investigated by New York's Department of Financial Services regulators to see whether the organization is improperly promoting its Carry Guard insurance policy and receiving commissions without the required licenses. We don't know if NRA insurance sellers actually have the licenses or not, or if similar situations exist in other states.
Obit
Products
Paladin Press is shutting down at the end of this month. If you're not familiar with them, you're probably not as old as I.
Slide Fire resumed limited sales of some of its bump stocks on Nov. 1 and then re-suspended sales due to lack of inventory within one day.
Ruger has reintroduced the SP-101 in 9mm with a 2.25″ barrel. 5-shot. $719 .
S&W's new .308/7.62 M&P10 SPORT rifle chambered in .308 Win/7.62×51 NATO features a 16″ barrel with an A2-style flash suppressor and ambidextrous controls in an optics-ready configuration. 8 lbs. $1049.
Federal's new .224 Valkryie cartridge claims dramatically improved trajectories and energy over all other AR-15 cartridges, including the .22 Nosler, .223 Rem. and 6.5 Grendel, with roughly half the recoil of larger cartridges offering comparable ballistics, such as the 6.5 Creedmoor. Supersonic to 1300 yards.
IWI's new fully ambidextrous MASADA striker-fired pistol will start shipping in the first quarter of 2018. It has several safety mechanisms including a firing pin block safety, a built-in trigger safety, and a fast, easy and safe takedown – with no need to pull the trigger. The pistol can be provided with or without manual safety. It has an easily racked slide with improved front and rear cocking serrations, and a low barrel axis, a glass-reinforced polymer frame, a polygonal-rifled cold hammer forged barrel with a 1:10RH twist rate and fixed 3-dot tritium illuminated Meprolight night sights. Sniper Gray, OD Green, Black, and Flat Dark Earth colors. 4.1″ barrel, 22.9 oz.
Hardened Arms' has suppressed ARs for $700.
Ky. Gun Co. has Remington RP9 pistols for just $180, shipped, after rebate.
Ranger Point Precision offers upgrades to the Marlin 1894 rifles, allowing the interchangeable use of 10mm and .40 S&W ammo. And they have other cool rifles.
North American Arms' new Ranger 2 is a top-break, .22 WMR Mini Revolver with an automatic case extractor.
Review: Dickies Tactical Apparel
Academy Sports has Savage Axis XP rifles with Weaver scope mounted and bore sighted for $200 after rebate.