Government Miscellaneous, Products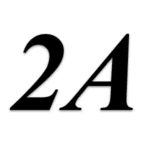 January 19, 2018 Newsletter by Jeff Pittman
NRA & Russia?
We have a report that report that claims the FBI is probing whether Russia "illegally funneled" money through the National Rifle Association and into the 2016 Trump presidential campaign, focusing on the activities of Alexander Torshin, the deputy governor of Russia's central bank who reportedly has "close relationships" with Russian President Vladimir Putin and the NRA. Torshin is supposedly a "lifetime" NRA member who has attended several of its annual conventions, and was seen speaking to Donald Trump, Jr. at the NRA annual meeting in Kentucky in May 2016. But we have no report that the meeting or conversation had anything to do with the election. Maybe they talked about guns.
Litigation
Judge Dale A. Drozd ruled earlier this month in United States District Court for the Eastern District of California in Fresno that established law says "there is no constitutional right to be protected by the state against being murdered by criminals or madmen." [Even if you have a restraining order and repeatedly call the police. You are on your own. — JP]
The Only Ones
A man walking with a walking stick caused a school lockdown — responded to by multiple police agencies — and received a warning from unidentified Clio, MI, area cops not to walk "in such close proximity of the building during school hours."
Maybe they should actually teach something at that school and those police departments.
Cleaning the Interior
We have a report that 9 out of 12 sitting members of the Department of the Interior's (DOI) National Park System Advisory Board resigned this week in protest of Interior Secretary Ryan Zinke, supposedly because he won't meet with them as often as they would like, but probably really because they are leftists and he isn't. There are apparently a couple hundred such advisory groups associated with the DOI. If he met with each group just one day per year, that would pretty much use up his whole year. I'm guessing good riddance.
Dept. of "Duh!"
The TSA advises that you can't bring hand grenades or dynamite on a commercial flight, even in checked baggage. Go figure.
US military 6.5mm
The Combating Terrorism Technical Support Office (CTTSO), which was established in 1999 under the Assistant Secretary of Defense for Special Operations/Low-Intensity Conflict (ASD SO/LIC), identifies and develops terrorism combat capabilities and support for U.S. military operations. The CTTSO is looking for a 6.5mm small arms system delivering 2,750 fps with a 108 gr bullet from an 11.5″ barrel.
---
I just thought I had an elephant rifle.  Check this one out.
---
Recall
Honor Defense has announced a voluntary upgrade program for Honor Guard pistols due to reports of discharges when dropped or struck.
Products
Free book download: "Defensive Use of Firearms," by Stephen Wenger. I haven't yet read it.
Nosler says all of its AccuBond® Long Range (ABLR) bullets have had their Ballistic Coefficients (BCs) independently tested and verified with Doppler radar. The bullets have not changed, but now the published BC numbers are more accurate. Nosler recommends using the G7 BC when calculating external ballistics for the ABLR bullet line.
Robar is coming out with a new gun coating called "Armorlube," which has some natural lubricity, but not nearly as much as NP3. It is extremely hard — off the Rockwell scale — and extremely resistant to chemical corrosion, and adds virtually nothing to surface dimensions. Armorlube is a good choice for parts that see external wear, like slides. Internals should still be treated with NP3.
Taurus USA's new Model 692 Multi-Caliber DA/SA revolver can be changed from .38 Special +P/.357 Mag. to 9mm Luger with a simple cylinder swap. 7-shot capacity, matte black or matte stainless, 3″ or 6.5″ barrel, Ribber Grip®, 35 oz. (3" barrel) 46 oz., 2 Stellar Clips included. $659.
Taurus also now has a steel-framed 1911 Officer model, .45 ACP, 6+1, 3.5″ barrel, 35 oz., and a Commander model, .45 ACP 8+1, 4.25″ barrel, 38 oz. Both are $609.
CZ's new products.
<![if !IE]><![endif]>
The CZ Supreme Field over/under shotgun features a Grade III Turkish walnut stock, deep relief hand engraving, and a glossy nickel chrome finish. 12, 20, and 28 gauge, all with automatic ejectors. $1700.
Dan Wesson's Vigil "entry level" series 1911 pistols have a checkered aluminum frame and a stainless steel slide, tritium front sight, cocobolo grips, and Black Duty finish and are offered in 9mm and .45 ACP.  No MIM parts. $1300.
Cimarron Firearms' US Marshal 1873 Model carbine is based on an original 1873 Winchester presented to an active US Marshal in 1880 by his boss, Judge Isaac Parker of the Indian Territory. Chambered in .44 Magnum, the US Marshal 1873 carbine lever-action features the traditional saddle ring, ladder rear sight, sliding dust cover and semi-crescent steel carbine buttplate all on a blue steel frame and barrel with US Marshal markings. $1,403.
The Tavor TS12 is a 12 ga. gas regulated, 18.5″ smoothbore semi-auto shotgun which feeds from one of three magazine tubes, each capable of holding four, 3″ shotgun shells or five, 2.75″ shotgun shells, for a total potential magazine capacity of 15 +1 rounds. The TS12 can be fed and unloaded from either side and configured for either right or left side ejection or operation. 8 lbs. $1400.
Hodgdon Powder Company has a new smokeless ball powder for 2018 under the Winchester Smokeless Powders brand, called WinClean 244. Hodgdon says this powder is best suited for standard pressure handgun cartridges, has a low flash signature, is clean burning and reduces copper fouling. Load data is already available at http://www.hodgdonreloading.com/.
Hodgdon has also announced a new muzzleloading propellant for 2018 called Triple Seven FireStar, which is a star shaped pelletized powder.
Crosman has partnered up with DPMS Panther Arms to produce the new DPMS SBR full auto CO2 rifle. Two modes: semi auto or full auto at 1400 rounds per minute until your BBs or CO2 expire. The SBR has a 6-position stock, AR compatible pistol grip, quad Picatinny rails, angled fore grip and flip up iron sights. It uses dual 12 g. CO2 Powerlets housed in a drop out 30rd magazine. $180.
The new Umarex Hammer 50 caliber is claimed to be the most powerful production airgun on the planet. 550 grain lead slug at 760 fps for 705 fpe. $800.