Obit, Only Ones, Deer Stumps, Products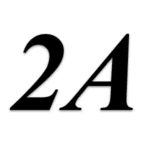 January 5, 2018 Newsletter by Jeff Pittman
Obit
Mr. Ted Woodall, 65, passed away this week after a battle with cancer. He was a longtime Member, Board Member, and Club Secretary of the Magnolia Rifle and Pistol Club in Byram, MS, and Secretary of the Mississippi State Firearm Owners Association, and apparently a friend to everyone. He will be missed.
Elections
Arkansas Gov. Asa Hutchinson (R) sent a letter to the Arkansas State Police directing them to recognize that the open carry of handguns is "protected and allowed" in Arkansas. Others may disagree. This appears to just be part of an ongoing competition over Second Amendment issues between Hutchinson and his recently announced opponent for the governor's seat, Jan Morgan (R), a firearms instructor and owner of a Hot Springs "Muslim free" gun range.
US Rep. Gregg Harper (R-MS), a decidedly pro-gun congressman, will not seek a sixth term this year due to family considerations.
Legislation
A bill annually proposed in Arizona would make the owner/creator (including government entities) of a "gun-free zone" in a public area legally liable for damages resulting from criminal conduct that occurs against an individual in such gun-free zone, if a reasonable person would believe that possession of a firearm could have helped the victimized individual defend against such conduct. First introduced in 2002, it still hasn't passed.
Armed Forces
Our new (thank God) SecNav Richard Spencer was spotted armed in the sandbox. And the liberals went wild.
---
Why some people are anti-gun. Maybe they should be anti-idiot instead.
---
Illegal gun sales on the internet?
Nope.
Friends?
Country music artist Brantley Gilbert, who claims to be a strong Second Amendment supporter (he literally has the Second Amendment tattooed on his back), says he won't partner up with NRA Country because he wants to be "independent." OK fine, it's a free country. But to my knowledge, being associated with NRA's Country program doesn't make one dependent, and then there's this:
"We must indeed all hang together, or most assuredly we shall all hang separately." — Benjamin Franklin (Perhaps in this case Gilbert's "independent" is the same thing as Franklin's "separate." — JP)
The Only Ones
Veteran Boston police detective Sgt. Bruce Smith faces up to a year of probation under the terms of a plea deal for lying to federal officials so he could take his gun on commercial planes during personal trips and allow a friend to avoid airport security. Prosecutors allege he flew illegally armed on about 28 trips from Boston's Logan International Airport. Smith has also agreed to resign from the BPD and pay a $7,500 fine. One wonders what the penalty would be for one of the rest of us who had done such a crime.
The Las Vegas Metropolitan PD is investigating after one of its unidentified officers "accidentally" fired his rifle on New Year's Eve on South Las Vegas Boulevard. Police say the officer was moving barriers when his rifle discharged one round, reportedly injuring at least one person. Although the incident did involve a presumed on duty police officer with a presumed department issued rifle, it is not being considered an "Officer Involved Shooting" because, according to the department, "it was an accident." One wonders if they have other exempt shooting categories like "felony act" or "moron."
Off duty 24-year-old NYPD Transit Officer Michael Baror is facing charges after allegedly waving his gun at and assaulting a motorist with his fist and by striking him with the gun during a dispute after an accident between the two. Baror is charged with assault, criminal possession of a weapon, reckless endangerment, tampering with physical evidence, menacing, reckless driving and leaving the scene of an accident. He was suspended without pay following his arrest.
Ferndale (Detroit), MI, police officer Lowell Phillips, who killed a motorist with three "unreasonable" shots, violated the man's constitutional rights but still has immunity in a lawsuit over deadly force, according to a federal appeals court.
An unidentified Jackson, MS, police officer fired twice at an apparently armed and threatening disorderly conduct suspect, missing him at least once and instead hitting a passing car (no injuries). The suspect ran away from multiple officers and remains at large. It is unknown whether the other shot hit him, but I wouldn't bet on it.
DGUs
A woman who admitted to shooting a man at a Mississippi hotel said he pulled the gun on her. So she bit him, took his gun, and shot him in self-defense.
I suppose they will want to have waiting periods and registration for dentures now.
Truckload of equipment stolen from hunting show host in Vicksburg
A truckload of high-end hunting equipment belonging to hosts of Sportsman's Channel's Bow Life hunting show was stolen from host Levi Morgan's truck in Vicksburg, MS, earlier this week.
Kids and guns
Deer
It turns out tree stumps are good for deer. Really.
Even a blind man can shoot a deer
Training
Tiger McKee's Shootrite Firearms Academy is hosting Masad Ayoob for his MAG-20 class Feb. 16-17 in Montgomery, AL. MAG20 is a two-day, 20-hour course on the use of lethal force. Topics include interacting with suspects, witnesses, and responding police officers. Threat recognition and mind-set are covered, as well as managing the social and psychological affects of having to use lethal force for defense in your home, work or on the street. For details contact Tiger McKee, tigermckee@bellsouth.net
The Best Defense is back on The Outdoor Channel. Highly recommended.
Industry news
John Farnam reports that family-owned Cor-Bon ammunition has been sold to T.A. Perrine, someone new to the ammo industry.
Former Cor-Bon owner Peter Pi's eldest son, also named Peter ("Pete"), is now also starting his own ammunition company, also in Sturgis, SD, called "Defiant Munitions."
Wilson Combat has acquired Chip McCormick Custom/Shooting Star Industries.
The FBI has chosen Winchester as its primary source for .40 S&W pistol ammunition, to include a (Ranger, probably) 180-grain bonded reverse-jacketed hollow point service cartridge as well as full metal jacket and frangible training loads. The Ranger JHP load is essentially the old Black Talon, re-named.
Products
Springfield Armory's new Model 911 .380 has an aluminum frame and black Nitride or stainless steel finish slide with a 2.7″ barrel, G10 Thin-line grips, a short reset, 5-lb. trigger, ambidextrous safety, Ameriglo® Pro-Glo™ green tritium front sight inside a yellow luminescent circle, a rear sight with green tritium inside of white luminescent circles and is alternately offered with integrated green Viridian® laser grips. The 911 comes with a flush 6-round and a 7-round extended magazine. 12.6 oz.  $599, $789 w/laser.  This appears to be a Springfield rendition of the Colt Mustang .380 1911-style pistol. But see my previous item about single-action pocket pistols (mini-1911s).
Marlin has announced the 1894CST Trapper SS, a stainless/polymer 16.5″ threaded-barrel lever action carbine chambered in .38 Spl./.357 Mag. and .44 Spl./.44 Mag. with XS Sight Systems ghost ring sights, big loop levers.  $1154. A similar 1895GS Trapper SS is available in .45/70, apparently without the threaded muzzle, for $1123.
Ruger has announced the PC Carbine – a 9mm carbine which takes some GLOCK 9mm pistol magazines as well as Ruger SR/Security-9 pistol magazines by use of an included interchangeable magazine well. It is a take-down with a threaded barrel, reversible magazine release and charging handle, an integral machined-in optics rail, and adjustable LOP. 6.8 lbs., $649.  $520 shipped at Sportsmans Outdoor Superstore.
Ruger's Precision Rimfire is a bolt-action .22LR chassis rifle with an adjustable stock, adjustable trigger, threaded muzzle, Picatinny rail, Ruger 10/22 rotary magazines, and most interesting, a bolt-throw (travel) adjustment that enables shooters to change from a rimfire 1.5″ bolt throw to a short-action centerfire 3" bolt throw, for centerfire practice. 6.8 lbs, $529.
Glock has the new Glock 19X, consisting of a full-size G17 frame (17 rounds) and a compact G19 slide.
Aspetto body armor/dress clothes
Lyman's new Brass Smith Ideal™ single-stage reloading press is a compact C-Frame style press made of cast iron and all steel parts with a central ball handle position, a 1″ diameter ram and a 3-7/8″ high press opening. Powder coated orange of course. 12.6 lbs., $100.
I really like the neoprene scope covers for a number of my optics. So far my favorite is the ScopeCoat XP-6 Flak Jacket. Now we have another player, the ScopeSlicker NX from Alpine Innovations. $25 ($17 at Amazon).
V-7 Weapon Systems has unique stainless steel replacement barrels for Ruger 10/22 rifles. They are available in a 16.1″ sporter profile and an 18″ bull barrel profile. Both barrels have a fluting option, match chamber, threaded muzzle, oversized extractor pockets, 1:10″ rifling, and a tapered bore that swages the projectile down from .22 caliber to .20 caliber. V7 claims that this feature leads to improved accuracy and reliability, increased ballistic coefficient, and more velocity/energy down range. $329.
New FN America, LLC, FN 15 models
Air Venturi's new Dust Devil BBs are the world's first frangible .177 caliber BB. The lead-free Dust Devils are 10% faster than traditional steel BBs and shatter on impact with hardened targets for reducing ricochets and providing an overall safer shooting experience. That sure makes it a lot less likely that you will "shoot your eye out." But I would have missed picking up and reusing a lot of BBs as a kid.
Quote of the Week
"A free people ought not only to be armed and disciplined, but they should have sufficient arms and ammunition to maintain a status of independence from any who might attempt to abuse them, which would include their own government." — George Washington
In Venezuela, the public are in the streets protesting socialism.
In America, liberals are in the streets demanding socialism.
But nobody is leaving the US to break into Venezuela.