Stats, Safety, Industry News, Products, ATV Sale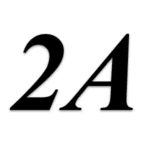 January 12, 2018 Newsletter by Jeff Pittman
Shooting Death Stats
We know that violent crime has been decreasing across the nation for several years. We now see that accidental shooting fatalities are also down by 50% over the last 15 years. Not that the lamestream media cares to report that.
Enemies
A commenter notes that Hollyweird had an event in Beverly Hills this week called the Golden Globe awards, which I understand is basically to pat themselves on the back and recognize the tripe they are putting out these days as something to be admired. Here's the thing — the celebrity audience was full of people who have pontificated negatively on the topic of firearms and the Second Amendment, usually without any brain cells cognizant of the issue on which they are yakking.
BUT, during and surrounding this meeting (and "after parties") of the anti-gun elite, they were protected by a virtual army consisting of Beverly Hills police, the FBI, the Los Angeles County Sheriff's Department and private security officers employed by event organizers and the stars themselves.
So, guns for them during their inane pretend event about their inane pretend pastimes, but not for you and me, out here in the real world.
Dept. of Idiocy
A 30-year old New York City man busted into his ex-girlfriend's apartment, where she shot him in self defense. She was arrested for not having a pistol permit. He was taken to the hospital. I guess they prefer her dead.
We have a report that the wait time for a concealed carry permit in Riverside County, CA, now sits at two years. Good luck until then.
Safety
An 8-year-old Indiana girl died last week after she was reportedly shot in the eye by a younger child with a BB gun.
I will say it yet again: BB guns and air rifles are not toys, and children or beginning shooters need the same level of constant supervision as they would for firearms. The guns also should be handled and secured just like firearms.
The Only Ones
An unidentified Wichita, KS, police officer tried to shoot a dog that charged at him while in a home on a domestic dispute call, but the shot missed the dog, hit the floor and fragmented, and a piece ricocheted and hit a 9-year-old girl in the forehead just above her right eye, apparently causing a minor injury. Apparently the dog never actually attacked the officer in spite of not being shot.
We only recently received a report that Sevier County, TN, Sheriff's Deputy Justin Johnson fired seven shots without warning during an encounter in a mobile home park in December 2016 and then ran away from two suspects, leaving two unarmed paramedics behind with them, then had a panic attack and had to be forcibly disarmed by a paramedic. The unarmed and apparently nonthreatening couple involved in the incident were charged with assault for causing the deputy have the panic attack. The grand jury declined to indict them for that. Sheriff Ron "Hoss" Seals defended Johnson for shooting at a man holding a phone.
MS Centenarian Woman still hunting
Industry News
Kimber will be building a new $38M engineering and manufacturing facility in City of Troy, AL. The new facility will house 366 new jobs and double Kimber's manufacturing capacity.
Peter Pi, former owner of CorBon, is now the new CEO of Super-Vel ammo.
Republic Forge, a Perryton, TX manufacturer of high-end 1911s has been sold to an undisclosed private equity group, and is moving to Los Ranchos, NM.
You might be a redneck….
…if you have your rifle dope tattooed on your arm.

Products
Federal Premium's new Hydra-Shok Deep has a "more robust" center post and a core design that provides as much as 50% deeper penetration than original Hydra-Shok and competitor loads. Federal says it penetrates 15″ in bare ballistics gel, and has a 70% improvement in the FBI protocol score.
Ruger's new Hawkeye Long Range Target rifle in .300 Win. Mag. has a Ruger Precision Rifle® Hybrid Muzzle Brake on a threaded heavy-contour target barrel, a speckled black/brown laminate adjustable stock, uses AI-style magazines and comes with a 20 MOA Picatinny rail.  $1,279.
Ruger also has two new 9mm 1911 models:
The SR1911 Lightweight Officer 9mm has an aluminum frame, deluxe checkered G10 grips, a stainless slide, drift-adjustable Novak 3-Dot sights, and a 3.6″ barrel. 7.2 oz., $979.
The The Ruger SR1911 Target 9mm comes in stainless steel with deluxe checkered G10 grips, adjustable target sights, 5″ barrel, and two 9-round magazines. 41.9 oz., $1,019.
The Ruger Mark IV Target .22 LR is now available with a threaded bull barrel. $699.
Timney has announced a new Tikka T3 trigger.  2 stage, with the first stage set at 8 oz. and the second stage adjustable from 1 to 2.5 lbs. No price yet. FWIW, T3's come with pretty good adjustable single stage triggers from the factory.
We also have a report that Tikka is planning to introduce the Tikka T3x TAC A1 in Left-handed versions.
Also from Tikka comes the Tikka 1x rimfire in .22LR and .17 HMR.  16″ and 20″ barrels, 10 rounds, ~5.5 lbs. $500. If you have neither a .17 HMR nor a Tikka, here's a golden opportunity.
Sig Sauer's new P365 is a compact 9mm pistol with a double-stack 10+1 round magazine. Magazine extensions are also available as well as a "slim rail." 1″ wide, 5.8″ long, 4.3″ tall with a 3.1″ barrel. 17.8 oz. $599. Mags. ~$50.
Franklin Armory's new Reformation is an 11.5″ barreled AR15 with a Magpul SL stock that reportedly does not require an NFA Tax Stamp. FA hasn't yet said how it avoids the NFA.
Air Venturi has officially received approval and license to produce Springfield Armory reproductions as airsoft and/or air guns. Models include the M1A, 1911, XD and XD(M).
Remington's RP9 pistol is being upsized for .45 ACP, called the RP45. There is also a new 700 PCR (Precision Chassis Rifle) consisting of a Model 700 action in a Teflon-coated anodized aluminum chassis, available in .308 Win., 6.5 Creedmoor and .260 Rem. $1,199. Here's the 2018 catalog.
Tungsten Super Shot. 18.1 g/cc. About $5-$10 per shotshell.
Lyman's new Brass Smith All-American 8 Turret Press has 8 stations and a 1″ ram and is sized for "even the longest rifle cartridges." The turret is easily swapped by easily removing a single bolt. The frame is machined from cast aluminum and has a powder coat finish and weighs about 23 lbs. $250.
ATV FOR SALE*
I have a 1992 2WD Yamaha Timberwolf ATV for sale in central MS. It is in excellent condition with no issues. $1400. Trailer also available at this time. Drop me a line if you're interested.
*This newsletter is not a classified ad forum — this is my personal machine.
Quote of the Week
"When you fire a couple of magazines through a 1911, particularly in .45 ACP, you can in fact hear the Star Spangled Banner playing." — "Jim," a Gun Talk Radio caller from Waco, TX