MS Legislation, Litigation, Enemies, Policies, Remington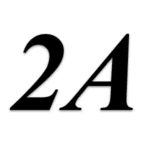 February 9, 2018 Newsletter by Jeff Pittman
MS Legislation still alive
Only one bill I'm aware of is still alive. Next deadline is Tues., Feb. 27 for committees to report bills originating in other house.
You can read the bills and track their status here, under "Legislation Search" on the left, or click "Legislation" at the top.
HB 1083
Firearms, authorize those with enhanced carry to bring onto public property.
Judiciary B Committee substitute bill passed the House.  Also includes similar language from HB 542.
Provides that:
"Any rule, regulation, or other policy that has the effect of limiting the locations on public property, or a portion of public property where a person may carry a concealed pistol pursuant to the Mississippi enhanced carry law beyond the locations described in this subsection shall have no force or effect."
HB 1083, which clarifies the enhanced CCW law, received a floor amendment from the original author clarifying that the Church Security Act includes certified cops and licensed armed security officers as being authorized for membership on "immune" armed CSTs without additional need for the enhanced carry permit, and to authorize presence of armed CSTs at off-campus church sponsored trips and events in MS.  Note that with the exceptions above, and contrary to the inane arguments made by opponents on the House floor and in the media, HB 1083 does NOT change the CCW law concerning how permits are issued or where or how you can or cannot legally carry, but simply clarifies the current statutory provisions and provides a new means for aggrieved citizens to challenge illicit "no guns" policies established by state agencies.
HB 1083 passed the House 80-29 and moves to the Senate. The bill's author noted that the opponents of the bill who spoke against it on the House floor were speaking against provisions already in current enhanced carry law, not provisions in this bill, and most of these same opponents voted at the time in favor of the bill containing the provisions they now oppose.
The original enhanced carry bill was unanimously adopted
<![if !IE]><![endif]>
Special notice for my coworkers
If you work at the same place I do, you may have noticed that conspicuously absent from the newly updated policy manual is any mention of prohibition of possession of certain items in which we are all interested. However, the signs on the doors remain (but the wording is absolutely inconsistent with any statute which I can find and undoubtedly carries NO legal weight, as there is no law being violated even if the signs are ignored).
Litigation
Last week the Illinois Supreme Court unanimously ruled that a state prohibition on firearm possession by law-abiding individuals within 1,000 feet of a public park, but outside the park, violates the Second Amendment. The case is People v. Chairez.
<![if !IE]><![endif]>
A psychologist who isn't psycho
Enemies
Humane Society of the United States chief executive Wayne Pacelle resigned Friday after revelation of sexual harassment complaints from within the organization and a backlash by major donors. The HSUS board had voted the day before to retain Pacelle after dismissing the allegations against him as lacking "credible evidence." Then seven board members resigned. The board named Kitty Block, an attorney who is president of Humane Society's international affiliate, HSUS International, as acting chief executive. Last month, Paul Shapiro, another senior executive left after allegations of sexual harassment.
The HSUS is NOT the American Humane Society, and is basically just an anti-hunting group which spends the majority of its millions of dollars in annual donations not on protecting and saving animals, but pushing animal rights causes and trying its best to demonize hunters, anglers, and farmers.
A report from Virginia reveals that PETA euthanizes 74% of the animals in its "shelter."
Outback Steakhouse is a "gun free zone." All restaurants in the Bloomin' Brands portfolio — Outback Steakhouse, Carrabba's Italian Grill, Bonefish Grill, Fleming's Prime Steakhouse and Roy's — are "gun free zones."  Word on the street is that these are soft targets. Avoid them.
New country singer Margo Price has jumped on the gun-control bandwagon, saying that we're hunting and shooting up crowds with machine guns.
The Only Ones
About Those "Unidentified" Officers…
Kansas law generally allows police agencies to decide for themselves whether to release the names of officers involved in shootings, with the result that most of the biggest departments in the state don't under any circumstances. The records holding that information can remain closed forever.  More here.
Former Border Patrol supervisor and agent Martin Rene Duran was convicted Friday by a San Diego federal jury on seven counts of illegal transportation of firearms and one count of possession of a short-barreled rifle.
An unidentified school resource officer at Elliott Point Elementary School in Okaloosa County, FL, left her loaded handgun in a faculty restroom where a parent of a student found it.
A special needs student got his finger inside the holster of an unidentified Maplewood, MN, school liaison officer's holstered gun and fired it without the officer even knowing the gun had been touched until it went off. Apparently the holster (and the officer's awareness) isn't great.
An Independence, MO, man shielding family from gunman complied with cops, witnesses say, but was still shot.  "How the hell do they shoot him?  He never pointed a gun at the cops.  He complied with everything they said … and then you heard a pop."
Davidson County, NC, Sheriff's deputy Jeff Athey, 51, was arrested and charged with robbery with a dangerous weapon after being accused of robbing a bank in Rockwell, in Rowan County Tuesday afternoon.  Athey was fired from the Sheriff's Office following his arrest.
DGUs
A concealed carry permit holder in Springville, Utah, pulled his gun Friday and intervened to stop an attack against a police officer.
MS: Escaped inmate in custody after being shot by victim he allegedly attempted to carjack
Marines
US Marines will no longer be required to pass the Combat Endurance Test to pass the Infantry Officer Course. Apparently because the testosterone-challenged can't hack it. Well, whatever it takes to make things easier. For our enemies.
Tech tips
We hear that Goo Gone works wonders for removing Cosmoline (available at WalMart & Amazon).
Motel/hotel safes
Industry news
Reuters reports that Remington doesn't have enough money to go bankrupt.
Products
Daniel Defense is their DDM4V7P AR-15 pistol, a pistol version of their P7 rifle. 10.3″ barrel, 28″ OAL, 5.44 lbs. 5.56 or 300 BLK. $1679 and up.
POF-USA has pistol versions of its small-frame .308 Revolution and their DI renegade. The .308 Revolution has a 12.5″ fluted barrel and retails for $2659, while the Renegade and Renegade+ pistols are chambered in either .300 BLK or 5.56, have 10.5″ barrels and run around $1500 for the Renegade and $1900 for the Renegade+.
Lyman Products announces the Lyman Long Range Precision Rifle Reloading Handbook.  $17.
Ballistic Products has 600 gr. 50 cal. bullets for reloading.  $1.60 each.
The Smith & Wesson M&P 380 Shield EZ is chambered in .380 ACP (8+1) and is designed to be easier to use, with an "easy-to-rack" slide, "easy-to-load" magazine, and "easy-to-clean" design.  Available with or without ambidextrous manual thumb safety (grip safety included).  Also has a rail and reversible magazine release.  3.675″ barrel, 18.5 oz.  $400.
<![if !IE]><![endif]>
Streamlight's new ProTac® HPL (High Performance, High Lumen) USB offers 1,000 lumens and uses a Streamlight lithium ion rechargeable battery with a built-in USB charge port.  Modes include high (1,000 lumens for 1.5 hrs.), medium, and low (20 hrs.) – plus a strobe (3 hrs.)  The new light also features Streamlight's TEN-TAP® Programming, allowing switching sequence selections of high/strobe/low (the factory default); high only; or low/medium/high.  The ProTac HPL USB runs on an included Streamlight lithium ion rechargeable battery pack; it also functions with two 3V CR123A lithium cell batteries or a commercially available 18650 rechargeable lithium ion button top battery.  About $180.
New 12 ga. 18.5″ pump shotgun, $139.