Litigation, Friends & Enemies, NRA Gun Ban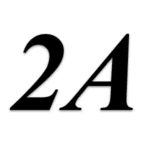 May 4, 2018 Newsletter by Jeff Pittman
Litigation
Six-time Olympic medal winner and NRA board member Kim Rhode, gun rights groups, and others have filed a federal lawsuit in US District Court for the Southern District of California challenging California's new regulations on ammo sales. Proposition 63 outlaws direct mail order ammunition sales and requires ammo sales to be made face-to-face with a California licensed gun dealer or ammo vendor, puts all transfers of ammo under a "burdensome registration scheme," requires background checks for buyers, imposes costly fees and price increases and adds lots of state-level red tape for vendors. The suit alleges that Prop 63 not only violates the Commerce Clause by discriminating against interstate commerce, but also the Second Amendment.
The US District Court for the Southern District of Illinois has ruled that some felons do have the right to keep and bear arms.
At least two lawsuits have been filed by survivors or relatives of the Parkland, FL, school massacre back in February. The suits basically allege that the Broward County, FL, Sheriff's Department and/or former Broward Sheriff Deputy Scot Peterson (the armed school resource officer who remained outside), the parents and "foster parents" of the killer, and several other defendants, failed to prevent the massacre. The last I heard, government police could not be held liable for failing to protect a victim in any particular instance, but only generally. No "duty to protect," as well as qualified immunity. In other words, YOYO. See below:
South v. Maryland: Courts have repeatedly held that police have no duty to protect any individual, but only a general duty to protect society, and cannot be held personally liable for failure to protect an individual. — Supreme Court 1855
"…a government and its agents are under no general duty to provide public services, such as police protection, to any particular individual citizen…" — Warren v. District of Columbia, 444 A.2d 1 (D.C.App.181, 1981)
"[T]here is no constitutional right to be protected by the state against being murdered by criminals or madmen…. The Constitution is a charter of negative liberties; it tells the state to let people alone; it does not require the federal government or the state to provide services, even so elementary a service as maintaining law and order." — Bowers v. DeVito, 686 F2d 616 at 618 (7th Cir. 1982)
---
A second Broward County, FL, Deputy, Marshall Peterson, 53, has died at his residence. No word on cause or any relation to the corruption in the department.
---
Legislative Catch-22
The Bureau of Alcohol, Tobacco, Firearms and Explosives said last week it lacks the authority to register grandfathered bump stocks under a new Maryland law which restricts the sale and possession of "rapid fire trigger activators" in the state, beginning in October 2019. The law provides an exemption for current owners who register their device with the ATF via an authorization form, which the ATF says it can't process. Of course the state law, and most of the laws the ATF does enforce, are unconstitutional from the outset.
Enemies
Dick's has hired lobbyists to push for gun control. The Federalist found lobbyist registration records for three Washington lobbyists hired by Dick's Sporting Goods to lobby Congress for gun control. Dick's hired two Democrats and one Republican from Glover Park Group, a DC-based government affairs firm, for "[l]obbying related to gun control." At the same time, Dick's CEO Ed Stack proclaimed, "We're staunch supporters of the 2nd Amendment." Well, they already took the name I had for them, and clearly they're liars too. Any manufacturer who continues to supply Dick's with anything firearms-related, and any customer who continues to spend money on anything there is choosing to give aid and comfort to the enemy.
Banking consumers concerned about antigun discrimination practices by Bank of America, Citigroup and others, can make their views known by submitting a complaint directly to the Consumer Financial Protection Bureau (CFPB). The CFPB is an entity of the US Government charged with "mak[ing] consumer financial markets work for consumers, responsible providers, and the economy as a whole." Its mandates include "[r]ooting out unfair, deceptive, or abusive acts or practices," taking "consumer complaints," and "[m]onitoring financial markets for new risks to consumers."
Particularly useful would be complaints by any business or individual who was directly affected by the banks' new antigun policies.
Banks and credit card companies are also researching the tracking of gun purchases in possible prelude to restrictions.
You can complain to YETI about their anti-NRA nonsense here.
And send them this. (H/T: Robert S.)
Catholic Pope Francis tweeted last week that he wants ban "all weapons." Well, you first, Francis: you maintain your own heavily armed army, the Swiss Guard (separate from the Vatican Security Corps — the Vatican's general police force), who take an oath of loyalty to the Pope himself. But they apparently don't protect priests or parishioners, just the Pope and his Cardinals. Disarm and disband the Swiss Guard if you really don't want armed folks around. What's that? Oh, you just want everyone ELSE disarmed!
The Florida Sun Sentinel "newspaper" has "temporarily" banned ads for guns.
Apparently Nikon declined to exhibit at the NRA show this year. No reason given.
Vista Outdoor to Divest from Firearms
Vista Outdoor said that it will be seeking buyers for its firearms manufacturing businesses, but will continue to [attempt to] sell ammunition to the folks for whom it doesn't want to make guns. Currently, Vista makes 8 brands of ammo, including Federal, Estate, Speer and CCI, and Savage and Stevens firearms. Firearms are a minor but viable part of Vista's business in which Vista says it is unwilling to invest the necessary capital. We understand that Vista's stock price declined steeply (15%) after the announcement. Vista says it "remain[s] committed to our shooting sports communities and the Second Amendment." Uh huh.
Hornady, Springfield Armory Stand Up
You can thank them here and here: sales@springfield-armory.com.
KY Gov. Matt Bevin Gets It
And the snowflake who asked the question, it would seem, can't figure out toilet paper and resents you if you can. Compelling 8 minute video.
NRA Gun Ban
We've seen several recent articles mocking the "hypocrisy" of gun bans in place at venues where VP Mike Pence and/or POTUS Donald Trump are speaking at the NRA annual meeting this weekend. These article writers (sometimes) and the NRA correctly note that such bans are put into place not by the NRA but by the Secret Service (SS), which apparently has the jurisdiction and authority (I didn't check those) to enact such weapons bans in the presence of their protectees, and this is standard procedure for such speakers at all events. But here's what they aren't telling you:
The NRA is a master at deniability — it can correctly state that "the NRA" didn't ban weapons, but the SS did, and that there are no NRA bans at other places or other times during the meetings and exhibits and that the only other bans which may exist are those enacted by law, not the NRA. Having said that, the NRA apparently now says that it strives to hold its meetings in jurisdictions and at venues where carry is generally legal. (This is a recent effort and has not always been the case.) But the NRA could decline to invite the POTUS/VP or other SS protectees, and thereby avoid the SS gun ban at its events. However, it's a trade-off: the more NRA and its members rub elbows with the powerbrokers, the more we get what we want in Washington. The NRA invited speakers which come with a carry ban, and got to snuggle up to the president/VP. Simple.
But the BIG thing that these lamestream "news" reports aren't saying, either through stupidity/ignorance, or intent, is that it's not hypocritical to have such a situation where there is a gun carry ban at a meeting of folks who are ostensibly against gun carry bans. Here's why: The pro-gun folks are against carry bans because we (1) have the right to carry and (2) know and accept that we have the responsibility to provide for our protection, including while coming and going. But the carry ban in question isn't for the purpose of providing for OUR — NRA members' — protection. It's there strictly to make things easier for the SS, which (correctly or incorrectly) views it as making it safer for their protectee, period. The "hypocritical" carry ban is there ONLY to protect the POTUS/VP, and NOT for ANYONE else's protection, which is pretty much the exact opposite of our purpose. The folks opining that "even the NRA admits that carry bans make you safer" are wrong, or lying and wrong.
You can still attend NRA meetings while legally carrying, and either disarm for the SS-protected events, or stay outside the secured perimeter for the couple of hours that it happens. Maybe you can hang out in the exhibit hall if it's outside the perimeter.
Look for some anti-gun protesters outside the meetings in Dallas. But I'm guessing not many.
NRA Carry Guard Insurance Illegal in NY
New York's Department of Financial Services, which oversees insurers and banks chartered in the state, has fined the administrators of NRA's Carry Guard insurance $7 million after finding that the program unlawfully offered protection for certain acts of intentional wrongdoing and improperly provided coverage for acts of self defense. Also, the NRA doesn't have a license to conduct insurance business in New York. Not being particularly familiar with the CG program, I am unaware of what acts of "intentional wrongdoing" might be insured.
New York's administrators have already been pressuring financial institutions to cut ties to NRA and the gun industry, which is likely unlawful, and this is possibly a bogus action by the state.
The Only Ones
An unidentified 23-year-veteran Morgan Hill, CA, police officer "accidentally" fired his gun and injured a 14-year-old girl who was a compliant passenger getting out of a stolen van that the police had chased down. The bullet hit the ground and a fragment struck the girl, causing a minor injury.
Richard Wince, who was a military police officer in the US Navy, a Chesterfield County, VA, sheriff's deputy, and most recently a Washington, D.C. police officer, was convicted of illegal gun dealing without a license after he sold weapons to prohibited persons which were later used in killings.
Safety: Toads and Papaya
************************
(56)
************************
4473 e-forms
Orchid Advisors and strategic partner Grabagun have announced the industry's first variance permitting the electronic storage of an eForm 4473. This variance, specific to Grabagun, permits the FFL to retain an electronic copy of an e4473, in lieu of paper, provided that certain conditions are met. Other licensees seeking an ATF variance of this type must contact ATF and follow their variance request process. FFLs may contact Orchid Advisors to learn more about supporting retail technology.
TV
The Gunfather program will reportedly return to the Outdoor Channel in July 2019
Products
Shouldn't there be an R. Lee Ermey commemorative Glock?
Ridgeland, MS gun auction — Great Southern Firearms
Crimson Trace is offering a free $60 CWL-100 Crimson Tactical Light for Picatinny Rail-Equipped Long Guns, when you buy any Laserguard Pro laser sight and tactical light unit. Now through June 30. CT will also have a store at the NRA meetings this week.
Ruger has a couple of 8-shot, .357 Redhawk revolvers.
Smith & Wesson has reintroduced two configurations of its Model 19 revolver, chambered in .38 Spl./.357 Magnum. One is a Classic "original" 4.25″-barreled version and the other is a Performance Center Carry Comp version with a tritium front night sight, custom wood and synthetic boot grips, a 3″ PowerPort vented barrel, a trigger overtravel stop and Performance Center tuned action. The Classic is $826, and the PCCC is 1,092.
Mossberg is now offering its 590 Shockwave pump "shotgun" in .410 bore with a 14″ barrel length, Raptor pistol grip, strapped forend, and 5-round magazine. 4.24 lbs. With an OAL of 26.37″ this weapon is classified as a "Non-NFA Firearm," requiring no tax stamp for transfers, but because it's not a "Long Gun" federal law does require the purchaser to be at least 21 years of age. $455.
Thompson/Center Arms has introduced the new T/CR22 semi-automatic rimfire rifle in .22LR, which appears similar to a Ruger 10/22 and in fact is compatible with many 10/22 accessories. $400.
Sig Sauer, Inc.'s new SIG 365 Elite Performance Ammunition is offered in 9mm with 115gr. SIG V-Crown JHP and SIG FMJ loads, designed for optimal performance in short barreled, concealed carry pistols. Velocity is 1,050 fps from the P365 3.1″ barrel with muzzle energy of 282 ft-lbs. The V-Crown load meets the FBI protocol test requirements.
Honor Defense has a new Lifetime Warranty for all of their pistols purchased in the U.S.
Bushnell (Vista Outdoor, see above) has three new premium hunting optic lines engineered to provide clarity in any condition. The new Prime, Nitro and Forge lines include more than 100 new SKUs.
Cheap .22 ammo is back.