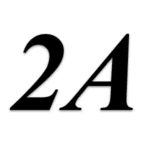 September 21, 2018 Newsletter by Jeff Pittman
Vote
Michael Bloomberg, 76, a former mayor of New York City with a personal fortune of more than $50 billion, and rabid gun ban proponent, is reportedly preparing to run for president as a Democrat.
Mississippi Republican candidate for US Senate Chris McDaniel has announced that he has received the endorsement of Gun Owners of America in the special election to replace Senator Thad Cochran. (The NRA has endorsed Republican Cindy Hyde-Smith, who temporarily holds that seat.)
Fast and Furious, a refresher.
YOYO
Canada has serious gun control. But last week there was a shooting in Toronto, then calls to 911 were put on hold for up to four minutes. You do the math. Continue Reading