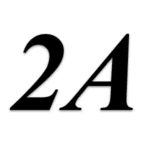 July 13, 2018 Newsletter by Jeff Pittman
SCOTUS
The anti-gun Left is going berserk complete with wailing, gnashing of teeth and outright lies after President Donald Trump nominated constitutionalist Brett Kavanaugh for the Supreme Court. (Actually some leftists, including at least three US Senators, railed against the nominee even before he was named.) Early analysis (using a liberal-conservative scale) indicates that Kavanaugh is to the right of Scalia, and even to the right of Justice Neil Gorsuch.
Our report says that no nominee to the US Supreme Court has had such a detailed record on Second Amendment as does Brett Kavanaugh. His 2011 dissenting opinion in the case known as Heller II correctly argued that D.C.'s ban on semi-automatics was arbitrary and unlawful.
Kavanaugh admits that even though he might personally support some "gun control" goals and laws, "our task is to apply the Constitution and the precedents of the Supreme Court, regardless of whether the result is one we agree with as a matter of first principles or policy."
We also have word that SCOTUS' inapplicable dicta in the original Heller case which stated that certain other gun control laws could be consistent with the Second Amendment was the price paid for "buying" Anthony Kennedy's vote – and getting a 5-4 majority on Heller, according to legal scholars.
We further note that this dicta, which is not part of the actual case ruling, was illegitimately used by Mississippi Attorney General Jim Hood in an official opinion which stated that Mississippi government agencies could legally ban otherwise legally carried guns from their premises, if the agencies themselves determined that their premises were "sensitive places," consistent with the Heller opinion's dicta. But, that's not what Heller said and that's not what Mississippi law says.
If the Senate voting on Kavanaugh goes along party lines, the Republicans and RINOs have the 51 members needed for a majority, but Senator McCain is not expected to vote, and of course there will be pressure on both sides to cross the line. Given that there are far more RINOs in the Senate than there are constitutionalists or conservatives, I expect the vote will be interesting. Continue Reading