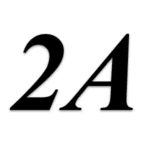 June 22, 2018 Newsletter by Jeff Pittman
Housekeeping
Due to personal business, the 2A newsletter may skip a week.
July 4th Event in MS
Precision Shooting Center in Forest, MS, is offering an "AR-15 Affirmation Day" shoot. By shooting on Wednesday, the 4th of July, we are publicly affirming:
Our 2nd Amendment right to own firearms, including AR-15s;
We will defend our schools and churches;
We will protect our U.S. Constitution from all enemies, foreign and domestic.
There will be no ceremony or public speaking, because our handguns, rifles and shotguns speak quite eloquently.
The Schedule:
From 9am until Noon the following ranges will be open — Continue Reading