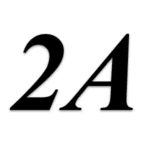 May 25, 2018 Newsletter by Jeff Pittman
Texas
We note that not only was the attacked Santa Fe, TX high school a "gun-free" zone with an "active shooter" (sic) plan and training, it had two armed deputies stationed at the school, who responded within about 4 minutes. But the killer still reportedly lingered for about 25 minutes in a warren of four rooms, killing seven more students and two teachers before exchanging gunfire with police, negotiating and surrendering. We also have a report that school district leaders had agreed last fall to eventually join the state's school marshal program, which would provide for armed teachers and staff. Had they already done that, I suspect lives would have been saved last week. The school also reportedly had the alternative of going with the Guardian Plan, which requires less training. 29 minutes. They're very lucky there weren't a lot more deaths — hundreds more.
Multiple school districts in Wyoming, Georgia, and Florida recently begun allowing volunteer staff to carry a firearm on campus.
Although the killer used a revolver and a pump shotgun legally purchased by his father and taken from their home (we don't yet know what the father knew), the gun banners are blaming the NRA and calling for bans on "semiautomatic assault weapons."
Why is the media and the left (but I repeat myself) so obsessed with the Parkland, FL, school massacre, but not so much the Santa Fe, TX, school massacre?
---
Stop Paying Mass Murderers to Kill Our Kids
"Stationing a law enforcement officer at the school may provide political cover for the sheriff and school board, but it is far from best practice."
---
Five Things That Won't Stop School Shootings and the One That Will
Note that this is reactive, not preventive.  But preventive sometimes fails.
---
Profiling An Active Killer, by Ron Borsch
---
Are Schools Unsafe?
The National Center for Education Statistics, looking at numbers from the 2014-2015 school year, found that less than 2% of homicides involving school-age children occurred at school. Continue Reading