Litigation, DGUs, Lamestream, Follow-ups, Safety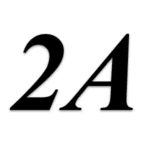 July 21, 2017 Newsletter by Jeff Pittman
Litigation
The Second Amendment Foundation has filed a federal lawsuit in US District Court for the Western District of Michigan against the head of the Michigan Department of Health and Human Services (MDHHS) on behalf of four Michigan residents, alleging civil rights violations under color of law for enforcing restrictions on the Second Amendment rights of people who want to be foster or adoptive parents.
The lawsuit alleges that MDHHS caseworkers told a plaintiff, a 100% disabled Marine Corps veteran who sought custody of his grandson, that he would have to give the agency the serial numbers of all of his firearms. When he questioned this, the caseworkers allegedly told him, "If you want to care for your grandson you will have to give up some of your constitutional rights." An unidentified Gogebic County Court judge also allegedly told plaintiffs that if they wanted their grandson placed in their care, "We know we are violating numerous constitutional rights here, but if you do not comply, we will remove the boy from your home."
Assuming the allegations are true — and we have no reason to doubt them — those "officials" should do 30 years at hard labor in a prison camp.
SAF is worthy of your financial support.
The United States Court of Appeals for the Eleventh Circuit has affirmed a lower court decision to approve a $30 million class action settlement against Taurus for selling nine different pistols capable of firing when dropped, even with the safety engaged. Models covered are the PT-111 Millennium; PT-132 Millennium; PT-138 Millennium; PT-140 Millennium; PT-145 Millennium; PT-745 Millennium; PT- 609; PT-640; and PT-24/7 pistols (including the "PRO" series of each of these models).
https://www.tauruscartersettlement.com/
Liars
Did you see the news blurb about the women's march agains the NRA and guns in Washington, D.C.? Some folks noticed that they were protected by ARMED guards, and reportedly traveled with "protective" vehicles.
They're not against guns; they're against YOUR guns. 'Nuff said.
We also heard that the group tweeted a "happy birthday" wish on July 16 to Joanne Deborah Chesimard, a known domestic terrorist. The tweet lauded Chesimard as a "revolutionary." The exiled terrorist is reportedly on the FBI's Most Wanted List.
---
Gun control — do our opponents really want it?
---
Lamestream media, again
CBS "News" did a "study" of US firearms ownership and ranked states in order by the number of guns per capita, with the most guns being ranked higher (lower numerically).
They said Mississippi was 42nd, with 6.8 guns per 1,000 residents. Wyoming was first, with 196.
But they admitted that their list only considers registered NFA weapons (machine guns, short-barreled rifles, short-barreled shotguns, suppressors, destructive devices like bombs and grenades, etc.) and does not include typical small arms like everyone has at home. A person who owns 179 non-NFA guns would not have had any of those counted.
According to my napkin calculations, the average ownership rate of all guns in the US is about 1800 guns (all types) per 1000 residents (all ages).
Meanwhile, talking head Katie Couric told the New York Daily News that fake news is "tearing" America "apart at the seams." Well, she's certainly an expert at faking stuff.
Lame justice system
Jackson, MS, Municipal Court Judge Ali Shamsiddeen released without bond a man accused of shooting a seven-year-old child in the neck during a fight with other adults. Donald Nunnery, 28, reportedly shot the child through the rear window of a pickup she was riding in with her 3-year-old sibling. Shamsiddeen put Nunnery on house arrest with a tracking device, released him on his own recognizance with no bond, and ordered him not to start up the fight again.
Yeah right, that'll work.
DGUs
A man who attempted to rob a couple of folks at a south Alabama Baptist church last Sunday night got dead for his trouble.
A 25-year-old armed home invasion suspect was killed and a teenage resident critically injured in a shooting Wednesday morning in Jackson, MS. Police also found "a substantial amount of illegal narcotics" at the home. No arrests have been made.
About those bad guys
Safety
Don't cover the ejection port when unloading.
"Don't use a smartphone." — former CIA operative Jason Hanson [READ THIS]
The Only Ones
We have an unconfirmed report that Texas Ranger Michael Smith, stationed in Austin and driving an unmarked DPS pickup truck, exercised "poor judgment" in an incident where he pulled over and pointed his gun at a driver who flipped him off in traffic after the Ranger brake-checked him. The DPS issued a statement saying that although the traffic stop by Smith was lawful, "Our employee acted inconsistent (sic) with policy, exercised poor judgement, and conducted himself in an unprofessional and discourteous manner — all of which are unacceptable…The department has taken corrective action with this employee regarding the policy infractions."
One wonders if they have brandishing laws in Texas.
Los Angeles police officer Robert Cain has been charged with ten felonies including illegal possession and manufacturing of assault rifles after police found the illegal weapons in his home during an investigation stemming from his previous arrest on suspicion of having sex with a 15-year-old cadet.
Former Undersheriff Arnold Bruce Carroll, 75, of Maryland, NY, stole 73 firearms from the sheriff's evidence collection. He could have received decades in prison from US District Court Judge Thomas J. McAvoy, but will do no jail time because he cut a plea deal for only two counts.
Former Balch Springs, TX, Police Officer Roy Oliver, 37, has been indicted by a grand jury on a murder charge in the April shooting death of a teenager who was in a car leaving a party. The indictment also charged Oliver with four counts (for the other four people in the car) of aggravated assault with a deadly weapon by a public official. Oliver was fired in May for "violating department policies." He has also been sued for wrongful death.
We first reported this incident in May.
---
Sporting Clays charity match to benefit the Warrior Bonfire Program in Clinton, MS
July 29. Must bring your own UTV/golf cart (required).
---
Hayden gets 3rd life sentence
Former "Sons of Guns" reality TV star and founder of Red Jacket Firearms Will Hayden received an additional life sentence last week after pleading no contest to rape charges in Livingston Parish, LA. He also received 10 years for aggravated incest.
Hayden had previously received two other life sentences plus 40 years for convictions on two counts of aggravated rape and one count of forcible rape in East Baton Rouge Parish.
Australia vs. feral cats
---
Alabama man uses .38 to kill 820 lb. hog in his yard
*Pro tip: .38 is not recommended for 800 lb. hogs.
---
CMP Surplus 1911s
Last week the US House of Representatives passed H.R. 2810, the National Defense Authorization Act (NDAA) for Fiscal Year 2018. The bill includes a provision that REQUIRES that US Army surplus 1911 .45 ACP pistols (perhaps 100,000 of them) be made available to the American public through the Civilian Marksmanship Program. It's now up to the US Senate to pass its version of the NDAA, then the two bills will go to conference.
Products
At least one critic has weighed in saying the new Colt Cobra revolver simply is not up to the quality standard of the originals — cast parts, poor fit and finish.
Federal has added 180 grain loads in .300 WSM and .300 Win. Mag. to its Power-Shok Copper (lead-free, all-copper hollowpoint) lineup, which already offered .243 Win. (85 gr.), .270 Win. (130 gr.), .308 Win. (150 gr.) and .30-06 (150 gr.). These loads also feature the Catalyst lead-free primer. $46 for the .300 WSM and $40 for the .300 Win Mag.
Browning has four new "Silver" autoloading shotguns (at the bottom of the page in this link).