MS CCW Class, Litigation, Enemies, DGUs, Lockdowns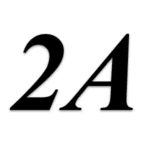 August 25, 2017 Newsletter by Jeff Pittman
Enhanced MS carry permit class
Operation Chokepoint
---
---
Litigation
The policy was enacted in an apparent response to a legally armed Uber driver who stopped a massacre in Chicago.  So I suppose one could legitimately conclude that Uber is in favor of massacres.
Washington, D.C. Attorney General Karl Racine has filed a petition for a review by the full US Court of Appeals for the District of Columbia of the July decision of a three-judge panel that found the city's "good reason" and other restrictions for a permit to carry a gun in public, amounting to a virtual ban, were unconstitutional. The case is Wrenn v. District of Columbia.
---
---
DGUs
Don't mess with Texas. But don't shoot someone for vandalizing a monument.
And in Montana (or anywhere) don't shoot at a fleeing shoplifting suspect.
Jefferson County, Ohio, Judge Joseph Bruzzese Jr. was shot in an ambush-style attack as he was walking outside of the courthouse in Steubenville Monday morning by the father of a high school football player previously convicted of rape. So far no connection has been made between that case and this shooting. The perpetrator also reportedly has a previous criminal record.
The 65-year-old judge was shot in the stomach and chest, and was rushed to the hospital via helicopter where he was reported to be in stable condition and doing well after surgery.
Jefferson County Sheriff Fred Abdalla said the suspect waited for almost an hour in a car outside the courthouse before Judge Bruzzese arrived, when the suspect got out of the car and began shooting, walking toward Bruzzese in an alleyway until he was "nearly in point-blank range." Bruzzese and an unidentified nearby probation officer returned fire, fatally wounding the suspect with several shots. Both Bruzzese and the suspect got off about five shots, and the probation officer is believed to have fired the fatal shot.
The sheriff also said at the press conference that years ago, he pressed Bruzzese to carry a weapon with him for protection from "all of the nutcases around the country."
I wonder if the judge was carrying a Judge….?
Some say violence is "bad." But there is necessary violence. This time, in Spain, a good guy with a gun.
Lockdowns (self-entrapment)
Train your kids to ignore "authorities" and run for their lives. Better to be "suspended" than dead, assuming the idiot principal lives that long.
Safety
The Memphis, TN, Police Dept. is holding firearms safety sessions to educate gun owners about safe storage of their firearms in the wake of several accidental shootings of young children in that city.  But I wonder if the folks who leave their guns lying around are the ones attending the seminars.
Meanwhile in Atlanta, GA, a 10-year-old boy found a gun in a mall dressing room. His mother, name unknown, took the gun from the boy and pulled the trigger "to see if it was real." It was. No injuries. No word on mental evaluation of the mother.
Guns in schools
1. KY teacher brings gun to school in her purse.
2. Kid (maybe a student, maybe not) steals gun from purse.
3. Jeff says "Well, DUH!"
Gun Free Zones
Enemies
Two-faced gun-banner billionaire George Soros claims to be a liberal and anti-gun, but invests in conservative products and guns.
"That's [prohibition of Congress' disbanding the militia] what I thought they [the framers of the Constitution] were talking about, which is not the right of an individual to keep a gun next to his bed." — SCOTUS lightweight Associate Justice Stephen Breyer

vs:

"The right of the people to keep and bear arms has been recognized by the General Government; but the best security of that right after all is, the military spirit, that taste for martial exercises, which has always distinguished the free citizens of these States…. Such men form the best barrier to the liberties of America" — Gazette of the United States, October 14, 1789.

and:

"Americans have the right and advantage of being armed — unlike the citizens of other countries whose governments are afraid to trust the people with arms." — James Madison, The Federalist Papers No. 46 at 243-244.
Savannah, GA gun buy-up* program
*It ain't a "buy-back" if they never owned them in the first place.
Dept. of Idiocy
Charlottesville, VA, mayor Mike Signer wants the state legislature to allow local governments to ban the carrying of guns after the violence in that city. No word on the mayor's efforts to ban "assault automobiles."
"Mouse Gun"
Ayoob retires
We understand that prolific author and trainer Massad Ayoob retired from his police job in June, but is still running all over the country doing self defense and legal training. He is an excellent author and speaker and we wish him well and hope for more books. Congrats, Mas!
Industry news
70-year-old Sierra Bullets of Sedalia, MO has been bought for $79 million by Clarus Corporation, a publicly traded company. Clarus says it plans to invest in expanding Sierra's marketing efforts, distribution, and product development, and all of the senior leadership of Sierra will remain in place. Clarus also owns Black Diamond climbing equipment.
Products
Knight's Armament has a new extra light, belt-fed machine gun that's under 9 pounds. Too bad you can't have one.
Buck Knives' 101 Hunter is a full-tang, fixed-blade version of its famous classic 110 Folding Hunter.  $100 MSRP, $80 at Bass Pro.
Auto-Ordnance's Thompson model T5-9L20 is chambered in 9mm and features a frame and receiver machined from a solid billet of aluminum, with walnut furniture. It comes with one 20-round stick magazine. The finned barrel is 16.5″ and 18″ with the compensator. OAL is 41″. Around 9.5 lbs. $1364.