Dads, Enemies, Only Ones, Products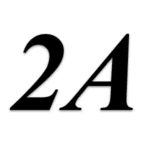 December 15, 2017 Newsletter by Jeff Pittman
Cyber-shopping security
Moral dads
Mandatory training? Nope.
Enemies
The Westgate Las Vegas Resort and Casino is installing a weapon detecting device called the Patscan Cognitive Microwave Radar (CMR) Scanning tool made by the Canadian security firm PatriotOne Technologies. The device scans hotel guests and their luggage without their knowledge or consent at the time of check-in or anywhere in the hotels using radar in the form of microwaves. It can identify anything that a guest might have as long as the hotel uploads the items' "signatures" into the database that powers the CMR.
Singer Sheryl Crow is doing fundraising for the Sandy Hook gun control group's efforts to push more restrictions on lawful gun owners/buyers. The group is also trying to hold gun makers responsible for the illegal acts of criminals who stole their guns.
"My message [about a gun buy-up] is simple: Mom, Grandma, Uncle, Dad, give us the guns. Give us the guns, because that same gun that is in your house may be a weapon used to hurt someone [perhaps an invading murderer — JP] very badly." — St. Louis public safety director and former judge Jimmie Edwards
(Still think they're not out to get your guns? — JP)
Liars
Corrupt US Rep. Alcee Hastings (D-FL) tweeted about the national CCW bill that "House Republicans passed a bill to allow violent offenders to carry concealed handguns everywhere in America." The day before, House Minority leader Nancy Pelosi (D-CA) tweeted the same thing, saying the bill was "Inviting violent criminals, domestic abusers and convicted stalkers to carry concealed weapons."
They are LIARS. Even the Washington Post said they are lying. (Hastings has also settled a sexual harassment claim while a US Rep., was charged with conspiracy and obstruction of justice while a federal judge, committed perjury and evidence tampering in that case and was convicted on 11 out of 17 articles of impeachment by the Senate and removed from the bench.)
On December 14, 2017, CNN's Jim Acosta tweeted that America has witnessed "1,552 mass shootings" since the heinous attack on Sandy Hook Elementary School. That's averaging almost one mass shooting every day for the last 5 years. You decide. You know what I call him and CNN.
Dept. of Idiocy
NY Governor Andrew Cuomo and the Gabby Giffords bunch are calling for more laws prohibiting possession of firearms by violent domestic abusers. The thing is, under 18 U.S.C. § 921 and 922 (the Lautenberg Amendment), both felony and misdemeanor convicted domestic violence perpetrators are ALREADY barred from possessing guns, with a penalty of 10 years in federal prison.
In 2008, then-Chairman of the JCS, Admiral Mullen, reportedly said "We can't kill our way to victory." Well, "admiral," how do you think wars are won?
Negligent discharges
A customer of Hot Wells Shooting Range in Cypress, TX (northwest of Houston) was shot and killed this week when a range employee, who was reportedly working on a hunting rifle, fired the rifle, sending a round through a building wall and fatally striking the unidentified customer in the head as he was walking across the parking lot.
The Missouri Highway Patrol is investigating after an unidentified trooper accidentally fired a shot during a search of a vacant building.
The Only Ones
Also from Missouri (see above), St. Louis Police say the safest course of action when confronted by a carjacker is to give up your car and to try and remember as many details about the attacker as possible.
OK, just for fun, let's try a little mental exercise: Carjack a St. Louis cop and see if they follow their own advice. The answer might be revealing.
We learn that NJ Judge Michael Donio was the only non-police officer in Atlantic City to receive a pistol carry permit. Donio was the judge that sent PA resident and CWL holder and single mom Shaneen Allen to prison for crossing a state line with her gun in her car. Perhaps Judge Donio should be disbarred and dethroned for failing to recuse himself from a case about which he obviously practiced a bias.
Newtown/Sandy Hook Police Report
Julie Goloski Golob asks for your vote for NRA Board of Directors seat
World Champion Shooter Julie Golob Asks For Your Vote For the NRA Board of Directors
USMC ammo
The USMC has finally officially announced its adoption of the 5.56mm M855A1 EPR round, which offers greatly enhanced barrier penetration and more consistent lethality than legacy M855 ammunition currently issued by the Corps, but caused significant issues in the USMC's then-new M27 Infantry Automatic Rifles, which have apparently been resolved. The M855A1 is already in use by the Army, so this provides ammo commonality between the services.
Army holsters
The US Army chose a commercial holster, made by The Safariland Group, to issue with its new XM17 full-size pistol. The tan-colored holster features a dual locking system that can be released with the shooter's firing hand thumb. It comes with multiple mounting options so soldiers can tailor their load. The Army is also working on an additional holster design to coincide with a program to equip the XM17 with a white light/aiming laser. The XM17 Sig Sauer pistol replaces the Beretta M7, and the new holster replaces the can't-get-rid-of-it-quick-enough Serpa holster.
Products
5.11 Tactical Christmas wrapping paper. Really.
Sig Sauer is planning a limited release of about 5,000 of the Army variant of the M17 pistol for the commercial market. Each commercial Army pistol will be serialized and come with a matching serialized coin as well as a letter of authenticity from the CEO of Sig Sauer. The commercial version will be almost identical to the Army-issue, full-size M17 except it will not have the anti-tamper mechanism for the striker action, nor will it have the special coatings on some of the internal parts that help it maintain lubricity under harsh conditions. The Army MHS comes standard with a frame-mounted thumb safety. The commercial version will be available with or without the thumb safety, depending on customer preference. No price yet.
(We also see that the Air Force is testing the M17 for safety when used in aircraft ejection seats. This is the first time such testing has been done.)
Springfield Armory has two new 10mm TRP™ Operator® 1911 models – one with a 5″ barrel (40 oz.), and a long-slide with a 6″ barrel (45 oz.). About $1800.
Hornady has a new 9mm +P Critical DUTY load with a 124 gr FlexLock bullet at 1,160 fps.
Surefire is announcing brighter-light upgraded models of its flashlights every Monday.
Streamlight's MicroStream® USB is a rechargeable version of its MicroStream® flashlight, featuring up to 250 lumens and 3.5 hours of run time. 3.87″ long, 1.2 oz., $50.
Dillon Precision has upped the warranty on its vibratory brass tumblers to 5 years. They note that the smaller tumbler uses the same motor as the big one.
Winchester's new WinClean 244™ is a new Ball Powder® ideally suited for .38 Special, .45ACP and 9mm standard loads. It reportedly offers consistency, clean burning, low flash, and usefulness across a broad range of applications.
Tyler Gun Works does color casehardening, including stainless guns.
The HydraLight runs on water. $30. If you get one, let me know how you like it.
Quote of the Week
"When you sit down to negotiate on what you already have, you lose." — Rep. Marie Parente