Benavidez, Legislation, SCOTUS, Florida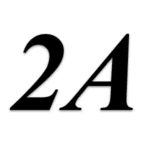 February 23, 2018 Newsletter by Jeff Pittman
Legislation
MS HB 1083, the bill to provide a means for folks to challenge illegal gun bans on state agency properties, has been assigned to Senate Judiciary A committee, which has until Feb. 27 to act on it.
President Trump has directed Attorney General Jeff Sessions to propose regulations to ban "bump stocks." This will probably not be possible by regulation under current law, and both Trump and Sessions know it.
Litigation
The currently feckless US Supreme Court has declined to review a Ninth Circuit Court of Appeals decision that upheld California's clearly unconstitutional 10-day waiting period for existing gun owners who pass a background check.
Florida update
According to nypost.com, Broward County Florida deputies were called out to the Florida school massacrist's residence 39 times over a period of seven years, and even had a couple of specific warnings about shooting up the school. 39 times. But nothing was ever done about this problem.  He passed the background check to legally buy his rifle.
It looks like the school board was previously warned that its policies of hiding and protecting threatening individuals might result in horrific events like the one last week.
It turns out that the national school "walkout" protesting guns is a creation of the leftist media, not of the students and teachers. In addition, reports indicate that the CNN town hall meeting this week consisted of CNN-scripted questions and agenda, not those of the invited survivors. Further, the students protesting at the Florida state capital were bused in by Democrat state Sen. Lauren Book (D-Plantation) who picked up their expenses to do her politicking for her.
Snippets of sanity
"For my right wing friends, the guy advocating for more gun control is not your enemy. He just doesn't want his loved ones gunned down.

For my left wing friends, likewise the dude posting all the gun rights memes isn't your enemy either. He also doesn't want his family killed. He thinks the best way to prevent that is to take an active role in protecting them.

Neither side wants to see more people slaughtered. Neither side wants to feel the pain of a loved one killed. Neither side wants criminals, terrorists, or crazy people to have free access to weapons (of any type). Stop sniping at each other. In reality you all have much more in common than you might think.

Both sides of the debate are coming from the same place…the desire to stop the killing of innocent people. Recognize that and work with it. My guess is that you will find more similarity than difference between you and your 'enemy' on the other side of the political aisle.

Name calling and derision are not successful strategies to get things done. Let's start working together to find a way to keep guns out of the hands of the criminals and terrorists. Let's find a way to get the mentally ill the help that they need. And let's do it is such a manner that it doesn't infringe on the rights of your law-abiding peaceful neighbor (who would never commit such an atrocity) at the same time.

You all are smart people. You can do this. Stop attacking each other."

– Greg Ellifritz
Rights Watch
"Weapons of war are precisely what 'We the People' are entitled to have."
---
"If you are authorized to carry a weapon, and you walk outside without it, just take a deep breath, and say this to yourself… 'Baa.'" — On Sheep, Wolves, and Sheepdogs [The Daily Caller]
---
Enemies
"I absolutely believe that in this country if you are 18 years of age, you should not be able to buy a rifle, and I will support a law that takes that right away," — US Sen. Marco Rubio (R-FL). Rubio also said this week that he supports so-called "universal background checks," (national gun registration), banning bump stocks, and does NOT support arming teachers.
Enterprise, Alamo, and National car rentals, all part of the same affiliate, are ending their NRA member discount programs due to the leftists tweeting at them.
The Only Ones
You didn't hear about this one. Unidentified Amarillo, TX police officers shot a student who had wrestled a gun away from an assailant who had taken 100 hostages in the Faith City Mission facility's chapel. Yep, they shot the hero, not the perp.
Broward County, FL, Sheriff's Deputy and school resource officer Scot Peterson was allowed to retire after he responded to last week's school massacre from another part of the school and took a defensive position during the shooting outside of the building where most of the killings were occurring, but never entered the building or did anything. Peterson, who "clearly knew" shooting was happening, remained outside for about four minutes during the shooting, which lasted about six minutes. By my calculations, he could have instead saved 11 lives. We understand that Peterson himself had also received a specific tip two years ago that the killer had threatened to shoot up the school, but didn't act on that either. Peterson was named school resource officer of the year in the city of Parkland in 2014 and was nominated for Parkland deputy of the year in 2017. Several Palm Beach County, FL, police officers are now guarding Peterson's home. Maybe they should just assume defensive positions and never do anything.
Managing the Initial Police Contact
MS deer CWD update
Hero
You've probably heard of MOH recipient Army MSGT Roy Benavidez. But have you heard him tell his story? This is well worth 25 minutes of your time.
Training
Gunsite Academy in Paulden, Arizona, is offering a free 5-day 250 Pistol Course tuition to "school Superintendents, Assistant Superintendents, and School Board Presidents."
Recall
Lyman Products Corp. is voluntarily recalling black powder rifles and pistols due to the potential of separation in the breech plug. Included in the recall are black powder rifles and pistols regardless of caliber (including Deerstalker, Great Plains, Great Plains Hunter, Trade Rifle, Plains Pistol, Black Powder Kits, and replacement barrels; excluding Percussion Left Hand Great Plains and Left Hand Great Plains Hunter models) manufactured from March 1, 2017 to December 22, 2017. Barrels with the serial number in the range of A595960–A599026 are subject to this recall. Contact the Lyman Customer Service Department by emailing [email protected] or by calling 800-225-9626 for return instructions.