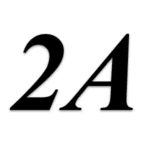 March 2, 2018 Newsletter by Jeff Pittman
Legislation
Mississippi HB 1083, introduced with language to provide a remedy for those gun-toters wronged by illicit "no guns" signs or policies enacted by state agencies, was hijacked in the Senate Judiciary A committee and language was added to create "school safety programs" very similar to the existing church security teams in the law, in which individual schools may designate armed staff, who have the enhanced carry permit, plus some additional ongoing school safety training. The senate version also prohibits other EC permit holders from carrying at school athletic events, but leaves intact the allowance to carry on school property, which makes the school safety program pretty redundant. The Senate language also appears to limit the armed school staff to their own respective campuses. The House-passed language remains in the bill as well. The full Senate has until March 7 to act on the bill.
Florida update
It appears that the father of the Parkland, FL student who survived the massacre two weeks ago and claimed that CNN had scripted its town hall broadcast with its own questions has admitted that the claim was false and he had "unintentionally" altered the emails used to support the claim.  This does not mean that CNN did not set up the broadcast solely and simply to bash guns and peaceful gun owners.
We also have a report that the massacrist himself called FBI to ask for help as he was losing control. Apparently the FBI also waited outside until the excitement was over.
Another report — this one suspect because it came from the lamestream media — claims that "a commanding officer on scene apparently ordered some of the initial responders to 'stage' and set up a 'perimeter' outside" and not move to the interior to seek out and stop the killer.
Enemies
Dick's Sporting Goods has announced that it will again stop selling evil black rifles and "high capacity magazines," and will also stop selling firearms of any type to individuals under the age of 21. I won't buy ANYTHING from Dick's (whose CEO has NEVER been an NRA member). In fact, I won't even set foot in their stores to take a leak, not that they don't deserve it.
Academy Sports disagrees with Dick's, as Academy apparently learned the lesson that Dick didn't.
Walmart also says it will stop selling long guns or ammo to anyone under 21 and no black rifles to anyone. It had previously stopped all handgun sales in most stores. I don't shop there either.
Kroger says it will raise the purchase age for guns and ammo to 21 at its Fred Meyer general merchandise stores.
REI and Mountain Equipment Co-op, a liberal company which never sold guns, has stopped carrying all products made by any Vista Outdoors brands, because Vista owns some gun companies and has close ties with the NRA.
In a largely symbolic move, L.L. Bean announced that it will no longer be selling guns or ammunition to anyone under the age of 21. But of its 37 stores nationwide, L.L. Bean was only licensed to sell firearms out of its home-base location in Freeport, ME and doesn't offer ammo or guns on its website.
Anti-gunner Ellen DeGenerate showed up at an anti-gun rally with SIX ARMED bodyguards.
The lamestream media (CNN, AP, CBS, FOX, NBC, MSNBC, ABC, PBS, Bloomberg, WaPo, NY Times, Gannett, etc., etc.) in lockstep with the other liberal blood-dancers, WANTS your kids massacred in school attacks because that gets them ratings and "proves" their socialist agenda. They actually take pleasure from the tragedies and love to further them. Further, these evil minions of Satan are actively working to make sure it keeps happening and have been doing so for decades.
That is all.
About those school crossing guards
NRA
If you have let your NRA membership lapse, now is a really good time to renew.
NRA says contact your lawmakers about the current brouhaha in Washington and the state houses:
Election
Lots of folks are coming out of the woodwork to run against US Sen. Roger Wicker (R-MS). State Rep. David Baria, (D-Bay St. Louis) is Sen. Charles Schumer's pick.
Bear mauls MS car
I have a solution to that.
Products
Starline now offers unformed .223 Remington brass — basically a straight-walled unannealed case of .378″ diameter and 1.8″ length. They call it .223 Un-Tapered brass. No caliber headstamp. $90 per 250 cases.
Quote of the Week
"Our safety, our liberty depends on preserving the Constitution of the United States as our fathers made it inviolate. The people of the U.S. are the rightful masters of both Congress and the courts — Not to overthrow the Constitution, but to overthrow men who pervert the Constitution." — Abraham Lincoln

"Get to work." — JP