NRA, Insurance, Enemies, Dick's, FBI Report on Good Guys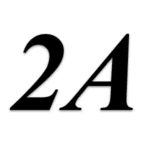 May 11, 2018 Newsletter by Jeff Pittman
NRA Dallas — I told you so.
Look at last week's newsletter item about the NRA meeting and the predicted protesters in Dallas. I predicted only a few.
Turns out the lamestream media reported that "hundreds of people turned out to protest for and against gun rights."
Actually, we have word from the scene that there were perhaps 50 anti-gun protesters and several hundred pro-gun counter-protesters, though there were reportedly larger smatterings of anti-gunners protesting at other places in the city. In some cases, the anti-gunners were outnumbered by the anti-gun media covering their protests.
The lamestream media lies, period.
A total of 87,154 members attended the 147th annual NRA meetings in Dallas this year. That's a new record.
Also, NRA Board member and decorated war veteran Lt. Col. Oliver North, USMC (Ret.) was selected by the Board to be the new President of the NRA after current President Pete Brownell unexpectedly announced his decision to resign the position and not run for another term, due to his business demands. North was not in line for the office, but this is not the first time that's happened. Our report indicates this was Executive Vice President Wayne LaPierre's idea. I agree with Stephen Wegner that the president probably exerts little real power and is always chosen from the ranks of the "inner sanctum" of the NRA Board. In the normal cycle, it's usually a stepwise process in which the person first serves as second and then first vice president."
Crime down by 1/3 in NRA meetings area
NRA Sues Insurance Broker Behind "Carry Guard" Insurance
NY Regulator Fines Insurer Chubb $1.3M for NRA Insurance Program
Lockton's Problems Pile Up
Lloyd's Terminates All NRA Insurance Programs
NRA Board Contacts
Ever wanted to contact an NRA Board member about an issue? Email to nrabod@nrahq.org, and address it to the particular member. Include your name, contact information and NRA membership ID number. Only members' emails will be forwarded to the BOD member.
SCOTUS
We have reports of more speculation around Washington about whether SCOTUS swing-vote Justice Anthony Kennedy will retire at the end of the Supreme Court's term next month, or perhaps after the next term.
---
May 9-16 is police memorial week, during which we honor currently serving and deceased police officers.
Thank you, officers.
---
MS Election
We have word that Mississippi State Treasurer Lynn Fitch (R) will run for State Attorney General next year. Although I have not had much complaint about her positions, if any, on our issues, I was unimpressed with the work done on her watch when she was head of the State Personnel Board and I worry that she would not be a very good AG.
---
How Those Progressive Gun Bans Work, from a UK subject
---
Well If We Had Gun Control and Gun Bans Like Australia Does, We Wouldn't Have Mass Shootings
Nope.
---
Enemies
Gun-banning Democrat NY Attorney General Eric Schneiderman has resigned after allegations of violence against women. Maybe he's against guns because he doesn't want his "alleged" victims to shoot him. But if convicted of being a violent sex predator control freak, Schneiderman will become a "prohibited person."
Unidentified administrators at South Pasadena High School in California interrogated a student over his pro-gun rights flag, which he wore as a cape for a pro-Second Amendment function at school.
Field & Stream magazine sent a reminder that it is in no way associated with Field and Stream — the sporting goods brand and retailer owned by anti-gun Dick's Sporting Goods. However, Field & Stream magazine is home to anti-gun author David Petzal, who wrote that "an Uzi or an AKM or an Ak-47 should no more be generally available than a Claymore mine or a block of C4 explosive. It is time for these guns to be limited to people with Treasury Department licenses, just as with fully automatic arms." So I boycott them too.
List of police chiefs opposing your safety.
A group of nuns and other faith-based investors won a shareholder vote at Sturm Ruger & Co. requiring it to prepare a risk report. The proposal, backed by Catholic Health Initiatives and the Northwest Coalition for Responsible Investment, asks gun makers (more to come) to prepare the report "on how it tracks violence associated with its firearms, what kind of research it is conducting related to so-called smart gun technology and its assessment of the risks that gun-related crimes pose to the company's reputation and finances." So far, it's only a report that's required — not a change to the business based on the report's findings. But just wait. We wonder if there's a way for a publicly traded company to limit sales of its stock only to investors which share the company's values.
<![if !IE]><![endif]>
Dr. John Lott on TV's bias against gunowners.
Kent State beat up on a student for having a CCW license.
Dick's
Press release from the NSSF last Friday: "The National Shooting Sports Foundation, the trade association for the firearms, ammunition, hunting and shooting sports industries, Board of Governors today unanimously voted to expel Dick's Sporting Goods from membership for conduct detrimental to the best interests of the Foundation."
NSSF cited the hiring by Dick's of lobbyists to push for gun control as a major impetus for the decision to expel Dick's from NSSF's membership. I've never heard of anyone being expelled from the NSSF before.
In spite of Dick's declaration that it would not only stop selling modern sporting rifles, but that it would entirely destroy its existing inventory of those rifles rather than sell them back to the manufacturers, an investigation by The Federalist revealed that several of Dick's Field & Stream stores throughout the country confirmed that they are still actively selling the Ruger Mini-14, with multiple stores reporting the rifle in stock, while others expressed a willingness to special order the rifle despite not having one currently on the shelves. So Dick's continues to lie. And the Dick's website still lists a bunch of "tactical" rifles and shotguns, because presumably those are for quail hunting.
Ohio-based MKS, whose products include Hi-Point Firearms and Inland M1911s, has announced it will no longer sell to Dick's or its affiliates on Second Amendment grounds.
O.F. Mossberg & Sons, Inc., announced it has discontinued selling products to Dick's Sporting Goods, and its subsidiary, Field & Stream, in response to their hiring of gun control lobbyists. Mossberg and their Maverick Arms subsidiary make (made) up a large part of Dick's firearm sales.
Bank of America Update
Bank of America Corp has been preparing to provide $43.2 million of a $193 million lending package funded by seven banks to bail out bankrupt Remington Outdoor Co. (which makes Remington, Bushmaster and DPMS AR-style rifles), just weeks after the bank said it would stop financing "military-style" firearms for civilians. I guess BOA lies too. After being called out on the issue, BOA indicated it may be preparing to exit the Remington credit agreement soon after it is financed by selling its participation, as the agreement allows. It's not about the morality, it's about the money. And BOA and their ilk are "civil terrorists," according to incoming NRA President Lt. Col. Oliver North. He's right.
France
Former French President Francois Hollande reacted to President Trump's claim that gun-toting Parisians could have thwarted ISIS attackers at Paris' Bataclan concert hall, calling the remark "indecent and despicable."
We note that he didn't call it false, and further, that it's pretty hard to find any war that France won.
A Reminder About Springfield Armory
The Only Ones
An unidentified off-duty Fowlerville, MI, police officer negligently fired his off-duty weapon last weekend while watching a multi-school wrestling meet at Fowlerville High School. The bullet lodged in the gym floor and caused no injuries.
When a rabid coyote attacked a young girl recently on a playground in gun-free Westchester County, NY, all adults present were unarmed, including off-duty Irvingon police officer Arcangelo Liberatore, who physically wrestled with the coyote on the ground for five minutes, getting bitten more than once, until smarter armed police officers finally arrived and shot the animal. Westchester County has been plagued with coyote attacks recently. Me, I'd leave out that step about rasslin a coyote — I'd just shoot him. But I have more smarts than that guy. Here's the deal: If you see a coyote, any coyote, and have a safe shot, kill it.
An unidentified Buena Park, CA, off-duty police officer is under investigation after he pulled a gun on a convenience store customer who the officer mistakenly thought had stolen a pack of Mentos. Several observations: (1) You don't pull a gun on a petty thief who isn't threatening anyone; (2) The officer's draw from pocket carry was horrendous and might get him killed one day; (3) The officer's gun didn't have a round chambered and he had to rack the slide after he finally got it out of his pocket. DUMB, DUMB, DUMB!!!
Lawsuit: Cops, prosecutors manufactured and fabricated false evidence to support a bogus gun charge against a former NFL linebacker.

(click image to enlarge)
---
The FBI's "Active Shooter Incidents in the United States in 2016 and 2017" report credits "good guys with guns" with saving lives. (view report in .pdf format)
---
Groundhog Day
---
Alabama Man Paralyzed By Coral Snake Bite
Rare.
Dog Shoots Man
Do You Support Background Checks?
How Do You Answer Without Creating Enemies?
Pages 80-81
<![if !IE]><![endif]>
---
NSSF-adjusted NICS checks for April were down 4% compared to last April.
---
Army ammo
Army Times reports that the US Special Operations Command is switching its sniper rifles from the current 7.62x51mm chambering to the 6.5mm Creedmoor. The Army is also reportedly considering changing the squad automatic rifles from the 5.56mm NATO round to something bigger, perhaps the 6.8mm SPC.
USMC Rolls Out New Mk13 Mod 7 Sniper Rifle to Replace the M40.
---
"If It Saves Just One Life…"
---
************************
(49)
************************
Russia's Snowmachinegunmobile
Fun
We have a report that the Kel-Tec KSG-25 shotgun will hold 41 of the Aguila minishells. Load on Sunday and shoot all month, I guess.
Not Fun
The #1 injury from hunting is a heart attack.
#2 is injuries resulting from a fall from a tree stand.
Flashlights and Lumens
Recall
Kel-Tec is recalling some Sub-2000 rifles made in 2017, due to potential barrel ruptures.
Products
Ruger is offering discounted NRA memberships. Not that you aren't already a member. Great gifts.
Another gunowners liability insurance program. Not gun insurance.
CMP 1911 availability and pricing (high).
Area 419 has a long-range optics rail for CZ455 rimfire rifles, with either 15- or 30-moa elevation machined in. $100.
NovX's 35gr. tactical .223 Rem. load is advertised at 4,120 fps.
Purchases of Winchester pistol ammo in .38 Spl., .380 ACP, .357 Mag., .40 S&W, and .45 ACP will earn you 25% cash back in the form of a Winchester Ammunition check, up to $50, until May 31.
Auto Ordnance has a new Tactical Thompson concept Tommy gun which is black with an AR pistol grip, an M4-style stock, and a round aluminum railed forend.
CMMG's Banshee product line is a series of short-barreled rifles and AR pistols that feature short barrels. Barrel lengths and calibers include: 4.5″ .22 LR, 5″ 9mm and .45 ACP, and 8″ .300 Blackout.
Alien Gear Holsters' ShapeShift kit amounts to a 6-way configurable holster system, for only $100.
Beretta's updated 1301 Tactical line of shotguns include new colors (FDE, OD Green, and Marine) and now is one of the VERY VERY VERY few tactical or home defense guns that come with removable chokes. Bout time. If you're gonna spend $1k or more on a gun, why on Earth would you buy one with a fixed choke? $1275-1375.